It has been brought to our notice that there has been an outbreak of thefts from gardens etc in the village.
From Mr & Mrs Gilbert of Dove Cottage:
Yesterday Tuesday 28th June I was at home having just been outside feeding the plants and someone stole two large and very heavy statues (see below) from our garden around mid morning having just been outside and seeing them. We are very devastated as they have sentimental meaning to us . if anyone local suddenly turns up with them in their garden or being offered them for sale please do let us know. I enclose photos.
Thank you for your help. Mr & Mrs Gilbert, Dove Cottage, 07790089734/07779617817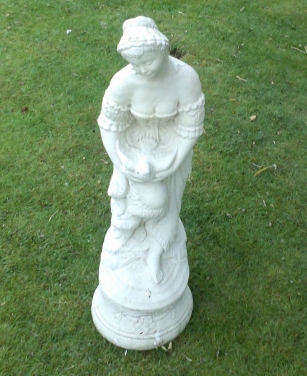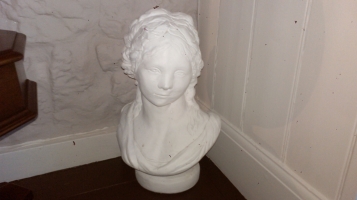 There were also two more statues (cherubs) taken today 29th June - see below re van.
From residents in Valley View, Charlton Lane:
There has been a theft of garden furniture (4 wrought iron chairs and a table) from outside the front of a house in Valley View, Charlton Lane circa 3 weeks ago. Although the residents informed the police but they didn't even bother going round.
Finally, a set of specialist ladders were stolen from a window cleaner's van.
Since then we have heard that someone saw people leaving the garden with the statues today and putting them into a silver transit van. If you remember I did mention a suspicious silver van in the area. If you or anyone has seen this vehicle and managed to note the registration plate please pass it to us editor@farleighevents.com or to the police.