IN THE GARDEN with Sara Cushing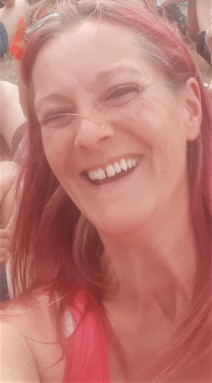 After the devastation left by the storms of February, including the sad demise of our
much-loved Farleigh Green Oak, it's good to be seeing some positives in the garden! One
of the first signs of winter coming to an end, for me, is seeing the crocus pop up around
the Green, planted by our dedicated, green-fingered villagers, and which have spread out
beautifully over the years!
Spring is the busiest time in the garden! Apart from all the winter detritus to clear, it's the
time to be preparing for the next six months of growing. Sweet peas should be shooting
up in the greenhouse (the tips can be pinched out to encourage bushier growth) and can be planted out once
hardened off. If you haven't done this, the seeds can be directly sown outside.
Summer flowering bulbs, such as
lily and gladioli can be planted in pots and borders. They love a well drained soil, so I always mix compost through
the borders, and horticultural grit can be used if the ground is particularly claggy. Lilies are toxic to cats and dogs,
so it's always worth putting them somewhere they won't be munched! Dahlia can be started in pots but need to
be kept in until all risk of frost has passed. Again, pinching tips out will give a thicker growth, but if you wanted to
get the huge flowers on the dinner-plate-sized varieties, side shoots/buds should be removed so that all the
energy goes to the main flower. Hardy annuals - nasturtium and poppies can be sown
outside.
March always brings a huge amount of pruning! Cornus and Cotinus can be taken down
hard to the base to encourage strong new growth, and roses can be pruned to an
outward-facing bud to promote good air flow through an open centre. Hedges should
now be left until Autumn as birds will be nesting.
Seedheads on daffodils should be removed, and it's
essential to let the foliage die back naturally so energy goes back into the bulb to
produce flowers for next year. Removing the leaves early can mean your
daffodils come up 'blind', without flowering. I always use a general purpose feed
around this time, not only to give the spring bulbs one last feed, but also to give
the other plants in the garden a good start to the season.
This month is also the
time to be keeping an eye out for pests and diseases. Box caterpillar was a real
issue in our lovely part of the world last year, so it is worth starting treatment now. There are organic methods,
pheromone traps or nematodes for example, if you prefer not to spray, but signs to look out for are eaten leaves
and cobwebbing. Caterpillars can be picked off and disposed of in a permanent way..
The early potatoes that were chitted off last month should have developed some lovely strong shoots! These
can be now planted out, eithe

r in barrels with a minimum 8" depth compost, or in the ground. If there is a risk
of sub-zero temperatures, they can be covered with fleece. Parsnips and carrots, and hardy leafy veg, such as
spinach can be sown, again I find protection given by fleece or cloches can really help, especially if there are
late frosts. Annual herbs - coriander, dill and basil should be started indoors, and if you haven't started your
tomatoes, peppers and chillies, now is the time!