Teston Bridge has been temporarily repaired by Kent Highways and is now open. There is no news at present as to when they will effect a permanent repair. Their website states:
Historic Bridges
There is a rich heritage of old bridges in Kent.
These bridges are assessed, maintained and repaired generally to the same standards as all of our other bridges and structures.
Any work to historic bridges must meet the strict requirements of English Heritage or the district council. Their special status means that any work carried out must be done without significantly changing their appearance.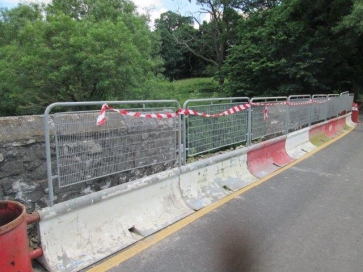 We will try to keep you updated on progress.