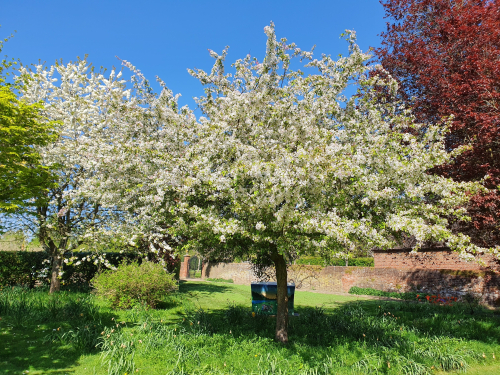 The garden is now romping away and full of life, the tree blossom is constantly buzzing with bees. In May the risk of frost will reduce and soon be over, so now is a great time to harden off your cannas and dahlias by leaving them out during the day and taking them in at night for a week or two. Just keep an eye on the weather and temperature at night.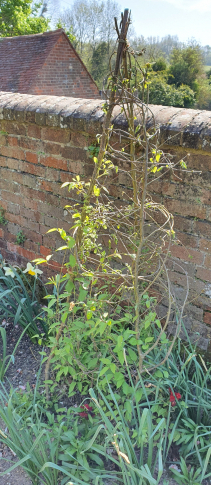 Clematis and sweet peas are growing like crazy. We get good results by tieing them in at least once a week because of there rapid growth. Another reason to tie them is you can form shapes on frame works that then become full of flower as the season progresses. If clematis are not tied in, the wind can easily snap the small stems, this also goes for some climbing rose's.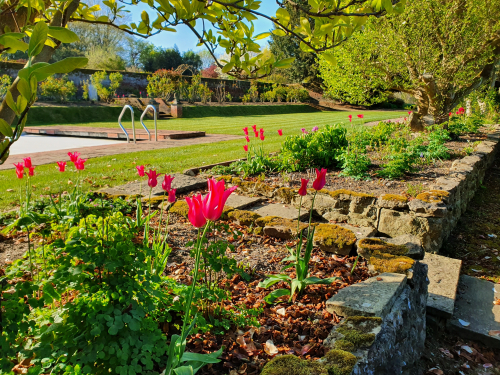 You might be tempted to clear all the foliage from your spring bulbs that have now finished, but try to resist until the foliage has gone over and turned yellow. This will allow the bulb to get the most energy stored up for next year.
Now the weather should be warming up, so make sure you water your pots and add a granular fertilizer or liquid feed depending on what is in your pots. All pots will require different amounts of watering each week depending on the plants you have in them. You can get water crystals that store water which should mean you can water them less. They are available at most garden centres or online if the shops are all still closed.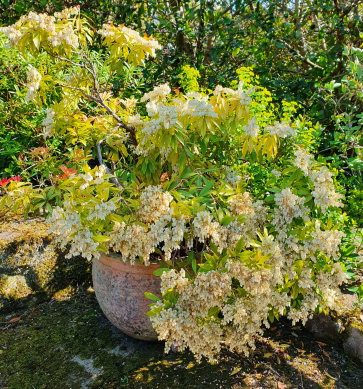 I would just like to say a BIG Thank you to everyone out there still hard at work during this pandemic and to all the volunteer helpers. Keep up the good work. Most importantly stay home, save lives and protect the NHS.