April looks to be like a COVID 19 shut down for most people but the silver lining is: you get more time to tend to your garden. This could make this, the best your garden has ever been. They say a one years worth of weed, is equal to seven years of weed seed!
So if you can hit the weeds hard this year it will do you a favour in the years to come. You can hoe, hand weed, or even buy hand torches that burn them off completely. This is the last chance to add a good layer of mulch around shrubs or entire beds if they are not yet growing, which will also help keep the weeds under control.
If the lawn if looking a bit ropey you can still scarify out the thatch, top dress and seed. The warming soil and April showers should help the seed on its way. Or if your lawn is looking full but needs a pick me up you can now give it a nitrogen based fertiliser to get it going.
There are lots of lovely bulbs and spring flowers around the garden including these: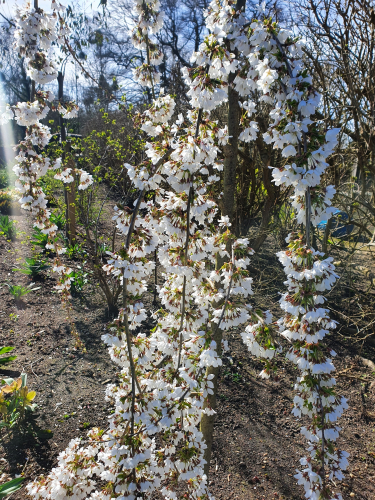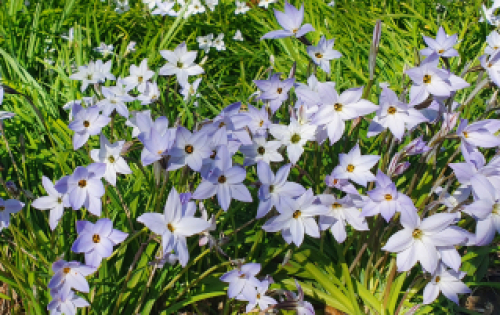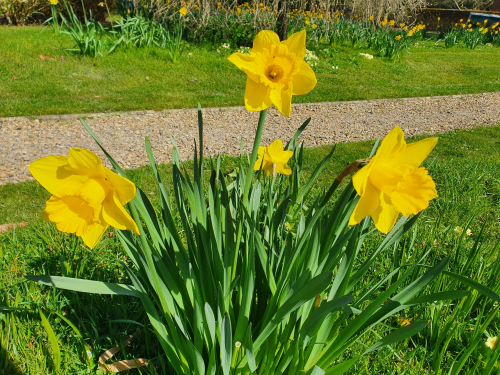 If you need to move any shrubs around this is your last chance until October/November depending on the weather.
At Smiths Hall we have recently planted some new hedgerows including Beech, Copper Beech and Hornbeam. These have all been giving a good amount of compost and fish blood and bone meal, to get they off to a good start. It was all mixed in the planting trench so that the roots have good loose soil to easily root in to and establish easier, plus the add nutrients should provide everting they need.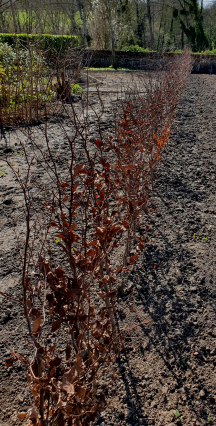 Please remember to follow the government guidelines at this time, stay safe and enjoy this time getting some fresh air and exercise, while making your gardens look wonderful!