With the days becoming shorter and the winds and rains increasing, September definitely reminds us of the transition between summer and autumn. That being said, the soil remains warm from the summer and offers the perfect opportunity to plant perennials and trees in preparation for next year. It is important to plan ahead to how you would like your garden to look next year as most of the preparation will need to start now in order to achieve this vision.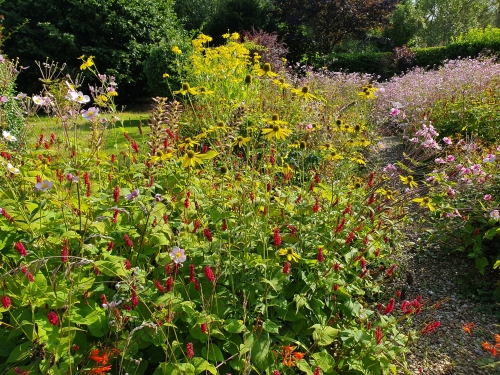 September is the perfect time to collect seeds from perennials and hardy annuals for use in the next year, most seeds can be collected roughly 2 months after flowering. Ensure your seeds come from plants without any disease to ensure the seeds are healthy. Make sure to store the seeds you collect away from any excess heat or moisture to prevent the seeds from rotting or dying of fungal diseases. Paper bags work well for this.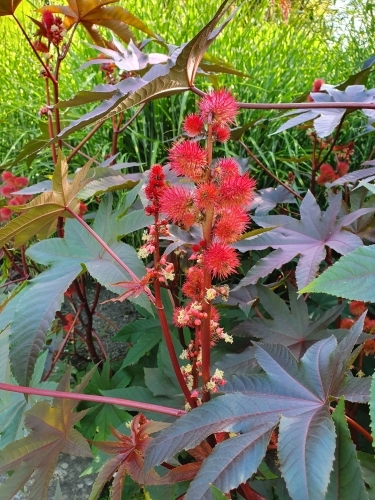 To keep your garden flowering for as long as possible, keep up to date with the dead heading until at least the first frost. If you have any vegetables in your garden continue to harvest. Harvesting tomatoes will be starting to slow down. If you grow potatoes its time to prepare the soil for next years crop, digging over the soil and mixing in manure can help next years crop.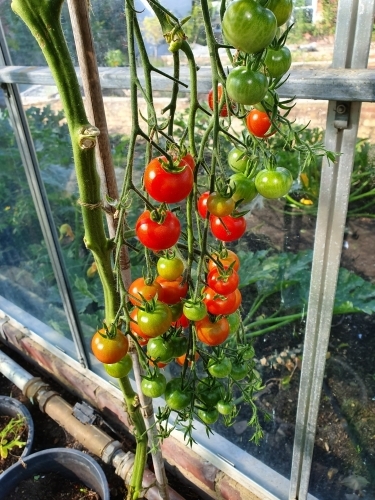 Its the perfect time of year to clean out and re-organise your greenhouse, removing any dirt, moss or algae can prevent pests and disease from spreading and also allows more light in. It is also a good time to clean out your garden water butts and guttering before winter hits.
September is a great opportunity to work on your lawns, scarifying, edge repairs, re-seeding or laying new lawn. Throughout my time here at Smith's Hall I have spent a significant amount of time trying to improve our lawn's within the garden, below is a picture of the lawns in June when I started and exactly 2 years later.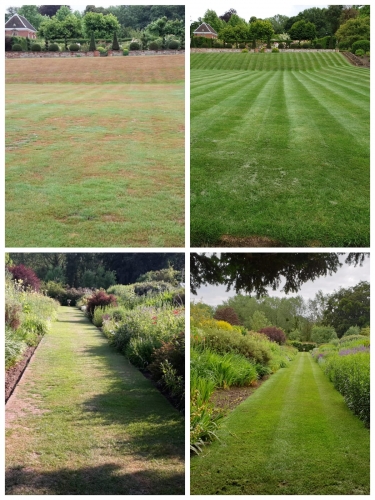 The cut flower garden has survived the recent rains and winds and the dahlias in particular look perfect and ready for picking. Its always nice to grow flowers for use within the house, everyone loves fresh flowers!