I hope everybody has had a good and productive year in the garden. From the Garden team at Smiths Hall we wish you a Merry Christmas and a Happy New Year.
Shrub rose prune before-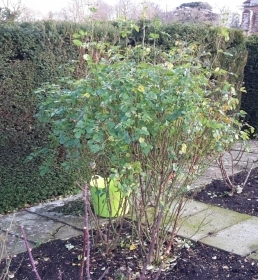 Shrub rose prune after-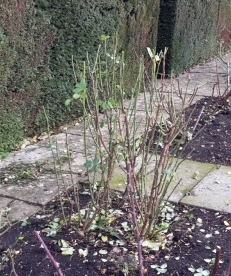 Now is a great time of year to dig over empty beds as you will break up any pans and the frost will break up any large clods on the surface. Once dug over add compost to help keep the soil healthy with nutrients and mulch to help supress weeds.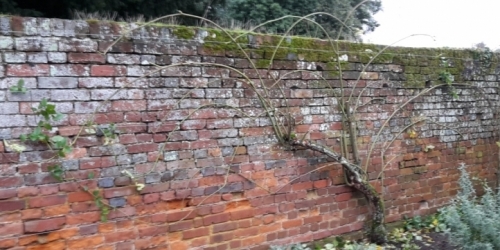 It is also a good time of year to check all your plant supports and make sure plant tyres are all secure and still needed. In the photo above you can see this rose has be re-trained on to the wall with all new wires. Make sure young trees are checked as the growth rate can be quick and ties can easily cut in to the tree.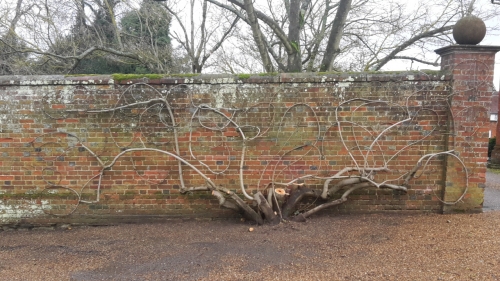 The fig tree photoed above was estimated 20ft High and 14ft deep (from the wall). It has had a major prune and all new wires put in to the wall. This took just over a day and was done with a hand saw as the new growth was very close to the old. Its now 7ft high and 2ft deep. The fig has been trained for foliage to cover the wall as much as possible. It will grow some fruit but not loads.