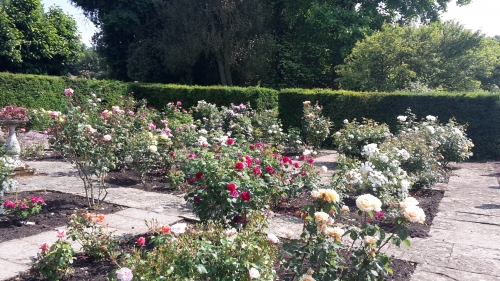 As the garden is full of flowers the best thing to keep it this way for as long as possible is to dead head, dead head and then dead head some more. You can cut hardy geraniums and delphiniums back to encourage new growth. Sweet peas can go on for months if dead heading frequently, so plenty of cut flowers for your home.
Watering is a must this time of year, water your newly planted plants, pots, crops and lawns if needed. Small pots will dry out quickly so check them daily to be safe.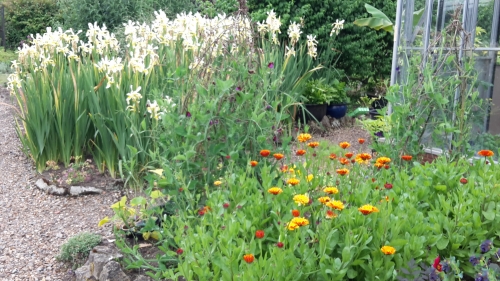 Keep on top of the tying in of climbers, sweet peas and clematis. You will want to check your climbing roses as the new young growth is easy broken in the wind.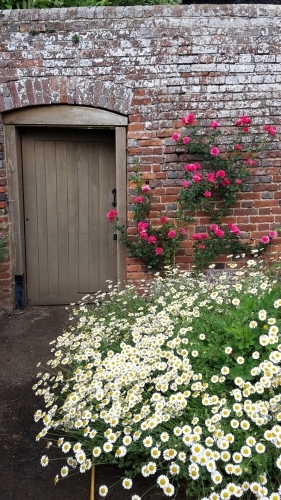 Pests and diseases are on a war path to take over the garden. Everything from rabbits to lily beetles, aphids, rust and powdery mildew. Plans should be made for control measures to be put in. Try cultural and preventative measures first before turning to chemicals.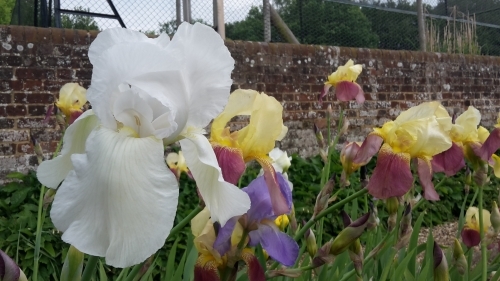 If your Irises are looking crowded, now is the time to split and divide them. Cut the leaves down to 2/3inches, dig them up and split them using a weeding knife and remove any dead or damage. Once replanted in the chosen bed keep on top of the watering. Iris should be planted with only half the rhizome below the soil level.
Keep are NGS open day in your calendar Sunday 1st July 11am-5pm. See you then