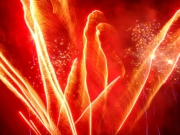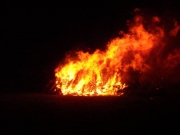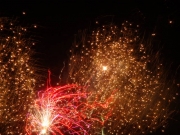 Halloween Fireworks 2012
This is the third of our West Farleigh fireworks displays and there will be SPECTACULAR
FIREWORKS

and BIG BANGS

!
This is a family friendly evening. The event features a supporting musical band, light
refreshments (our mulled cider is delicious) for all the family, hot dogs and hamburgers.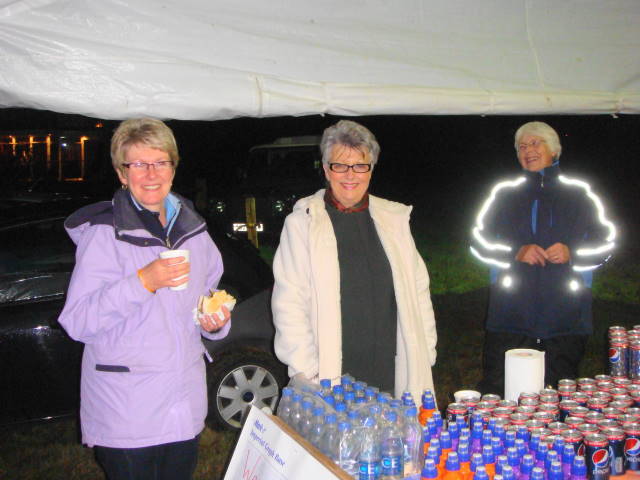 This year, we are holding it just after Halloween so witches, warlocks and pumpkins are welcome - with a ticket!
There is ample free parking.
NOTE the field used for parking is passable with care. However if you can get to the venue on foot, by taxi or parking with a neighbour please do so. If you have a 4WD this would be a good evening to use it!
Program
Doors open.... 7.00pm for 7.30pm "kick off"
Depending on the weather, there will be musical entertainment and then the bonfire will be lit BEFORE the display. The evening will end shortly after 9pm.
Buying a ticket *** ON-LINE SALES NOW CLOSED ***
You can purchase on-line
here
until 3pm on Friday 2 Nov
or call the
HOTLINE
on
07934 179692
. If you buy a ticket on-line you must print it and bring it with you; each one has a unique bar-code.
Tickets
Family ticket ... £22 (2A, 3C under 18)
Adult ticket...... £ 8
Child ticket...... £ 4 (under 18 yrs)
Please note: 1. on-line booking fee of £1.50 per ticket and about 4% credit card fee.
2. no refunds in case of cancellation due to terrible weather
Getting there (

ME15 0NU

for your satnav)
West Farleigh is 3 miles WSW of Maidstone and the event is held on the park at the centre of the village. The entrance is off Charlton Lane. We want you to get in and out with the minimum of bother so a ONE WAY system is in operation - you should approach the event from the top of the village by the Green. If you are coming from Maidstone along the Lower Road, continue PAST the bottom end of Charlton Lane, pass the Tickled Trout and fork left up Ewell Lane to the top of the village.
And finally...
Click here to sign up to our website email and hear about future events.