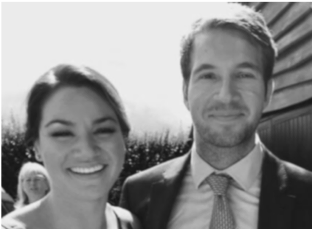 William and Alex
William and Alex Norman are very pleased to have at last moved into Elmscroft House.
Renovation of the house started in April, 2020. Latterly they have been the painters and decorators. William is no stranger to West Farleigh as Smiths Hall is his family home. Alex is also a Kent girl living in Sevenoaks as a child. They have spent the last decade living and working in London. Alex as an antique dealer and upholsterer.
They have recently acquired a Dalmation puppy, Roxy, and soon will be collecting a Golden Retriever puppy. To add even more fun they are expecting their first child in August.