Alice (Pip) Wakefield
1915 -2019
by Tim Hill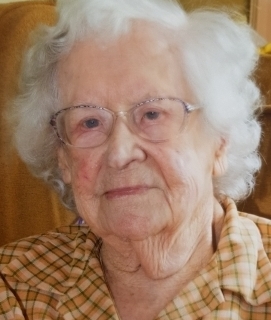 Pip Wakefield died during the night of August 31st – 1st September. She was West Farleigh's oldest citizen and as old a person most of us have ever yet known. While she did not shake the world, she had a life of great service to the community, along with an internal contemplation which was exemplary and which merits a longer memorial than can readily be given.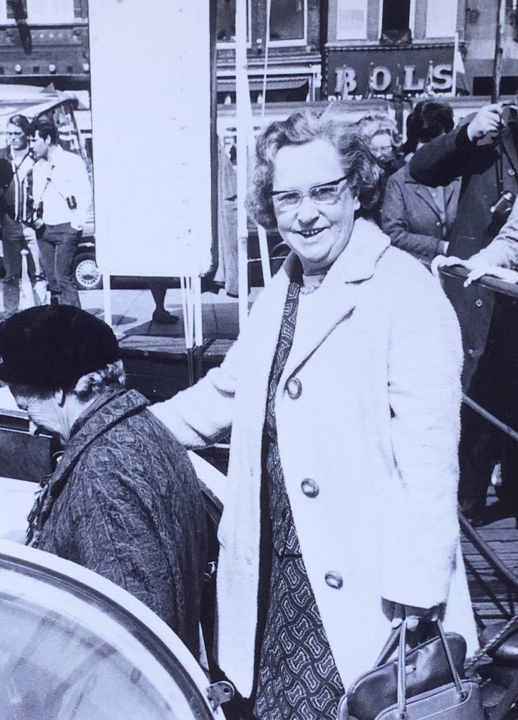 She was born in Gatley, near Manchester, and lived there until deciding to train as a teacher, which she did under Manchester Corporation's sponsorship at St. Mary's Training College, Bangor, Wales. It was a rigorous and wide-ranging course, but when completed (still in the Depression) Manchester had no vacancies, so she took what was on offer in East Kent, which she always thought rather remote.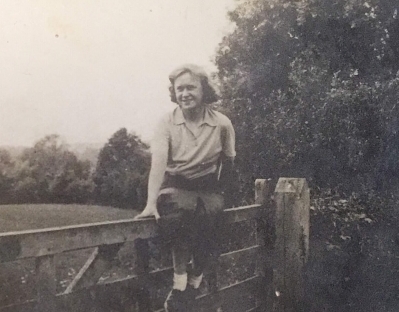 Soon she moved to West Malling where she taught at the Boys' School on the High Street until the 1950s. Then Headship of West Farleigh School came up – with on-site accommodation – and she moved here.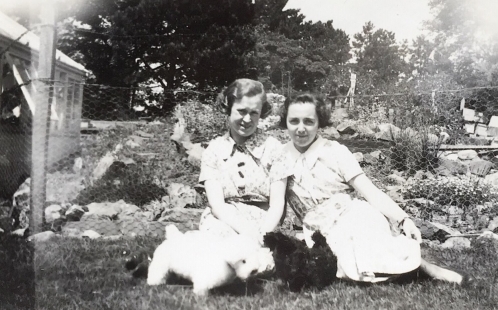 She retired when the school closed – through lack of a sufficient pool of children locally – but remained until death in the house next door that she had bought with companion and fellow teacher, the late Sylvia Whittle.
They had both reached retirement age at this point. Former pupils regularly visited her until some of them (quite many actually) predeceased her. She had efficiently taught them everything, from football to maths to music - and good behaviour.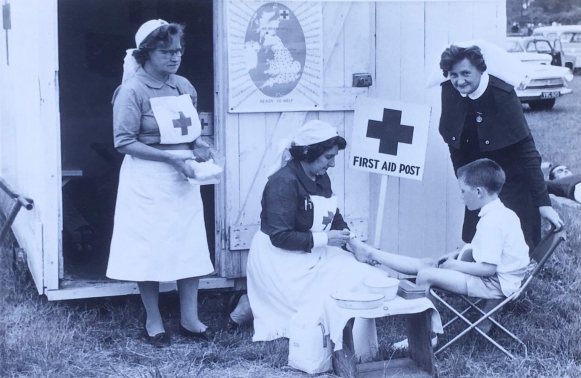 A bicycle was her early mode of transport. She recounted how she and Sylvia (who was at that time in the Land Army) leapt from their machines into a ditch when the road was strafed by a German fighter during the war.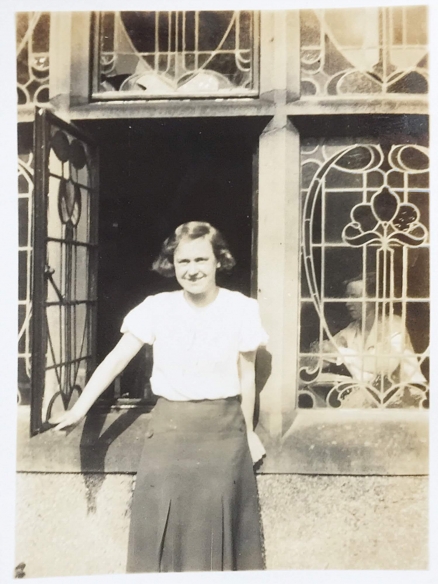 Some of her pupils were also lost in an air raid. Nevertheless, she later showed no rancour towards Germans who she met on the Continent, or from home in Kent.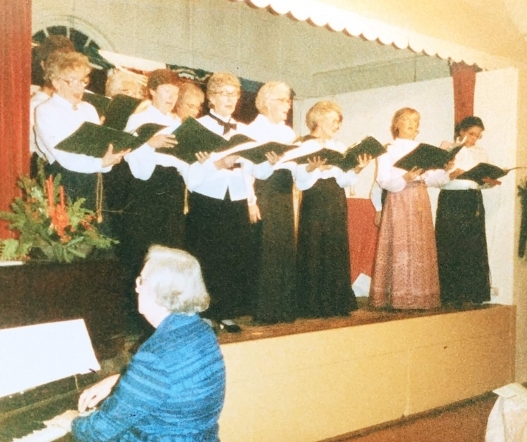 Pip's activities didn't stop at teaching. She was Parish Clerk, PCC Secretary – always a staunch supporter of the church - conductor of the local choir, organist, cricket scorer – nothing seemed beyond the scope of her interests. Outside the confines of the village she supported numerous charities, most notably Hearing Dogs for the Deaf, for which she lectured all-over, and received a certificate, long ago, for having raised (jointly with Sylvia, who was deaf) £50,000.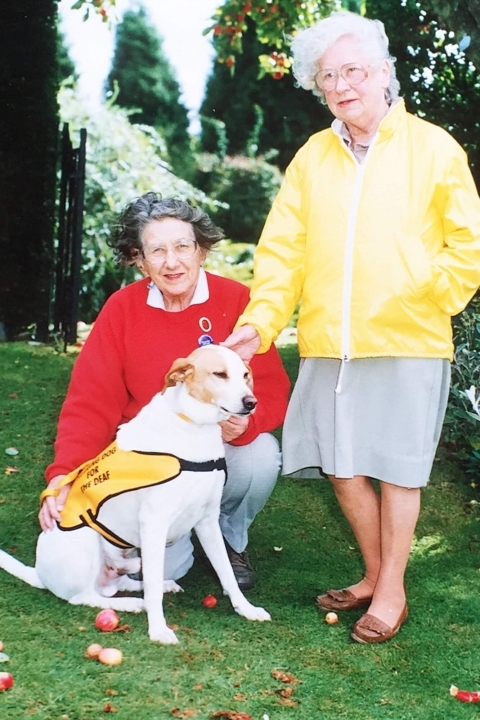 They had a succession of trained dogs, which she loved. She kept this going after Sylvia's passing: a late disappointment to her was not being allowed to take on another dog when approaching her centenary. On principal she wouldn't trap house mice and, latterly at least, hesitated to snuff the life out of an insect.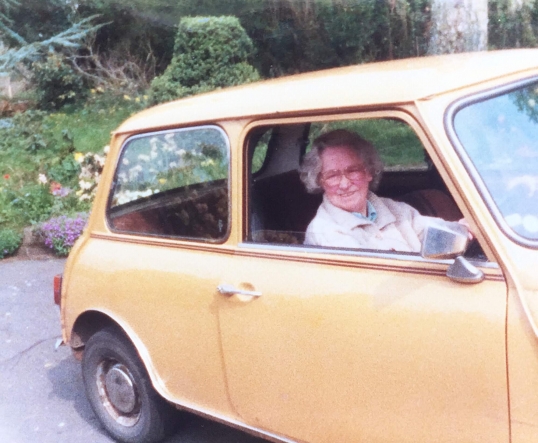 She was quite a keen traveller and drove abroad at a time when cars were lifted aboard ship by crane.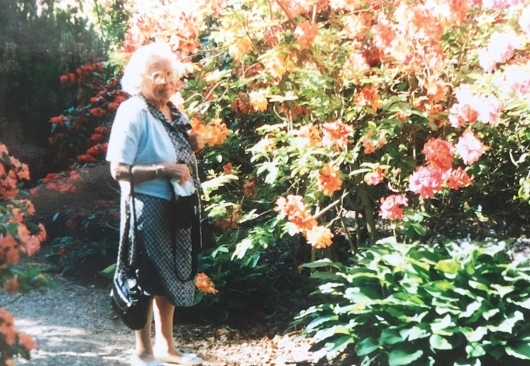 Gardening was another interest. She was a highly knowledgeable plantswoman. She played the baby-grand piano with unfailing finger memory and was well-known for her ability to improvise and for her duets, especially with her friend Bun Balston. [Click here to see Pip playing her beloved piano.]
Pip had an elder brother, Ernest, to whom she looked up, but his death, without issue, many years ago, left her without any close relations. It was he who was responsible for the nickname "Pip", which she happily kept all her life. She maintained strong contact with Sylvia's family, continuing a friendship of already sixty years at the time of her companion's death. Though socially adroit, Pip didn't particularly indulge much small talk – discussion usually had to be meaningful, concrete. Perhaps this was because she was teacher through and through and could plainly identify limitations. Moreover, it has been said that courage is the most underestimated of the virtues. Pip had this quality aplenty. Once, not that many years ago, she confessed to feeling a lack of point in "going on", being overawed by the prospects. Then these personal qualities came into play. She continued to look a bleak and lonely future plainly in the eye, while her bravery kept these feelings under control. This kind of steadfastness was even more important than that open-hearted courage which kept her front door ever open without regard to any danger. She displayed no concern for personal security.
She had lived on Lower Road for over 60 years and her passing both calls to mind and illustrates the deep changes that have occurred in the village. No-one can have been more central to the life of the village during that long time. She died in her own bed, never having had an extended stay in hospital or nursing home. She will be missed, for it was a privilege to have known her.
Tim Hill