They say it takes a whole village to raise a child. In West Farleigh it has taken the whole village to create a vibrant community.
Our villagers have always attended community events, going back decades. The West Farleigh Sports Club have supported village activities such as WI, Dandelion Time, All Saints Church West Farleigh, with fabulous fireworks, the annual cricket match and annual BBQ which was sadly rained off last year. The Club now has a Netball Team which is proving really successful.
There have been plant sales and open gardens. Harvest Suppers and Christmas Carols continue to bring villagers together. More recently we have embraced West Farleigh in Bloom, the first year winning bronze and last year achieving 2 silver awards. The sun-flower competition over the last two years certainly brought out the competitive spirit and this year gardeners young and old are growing sun flowers once again, although sadly judging will be carried out virtually.
During the last couple of months of lockdown, villagers have again rallied to support each other and the NHS with regular weekly clapping, posters in windows together with a group of people who are helping others with shopping and trips to the chemist as well as phoning the vulnerable to chat. We mustn't forget the regular litter-pickers who keep our village clean and tidy.
Scary Stuff!
In May we have seen scarecrows popping up following a suggestion in Lifeline, see below.
Pssst, we think one of the village scarecrows has gone walkabout, can you spot anyone missing? If you can, please let us know who via email at editor@thefarleighs.co.uk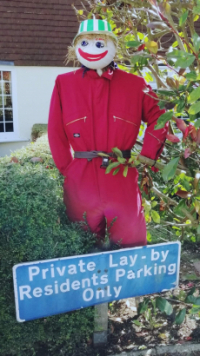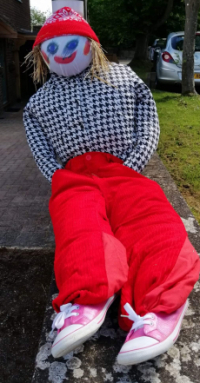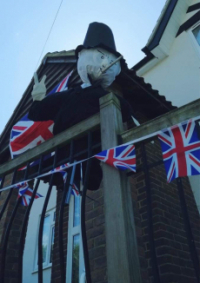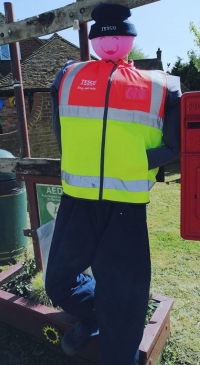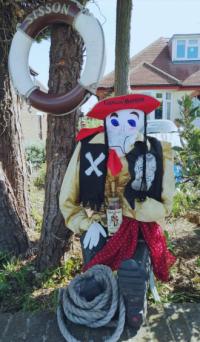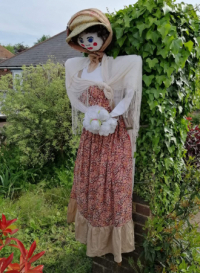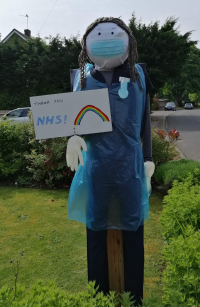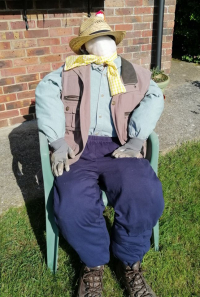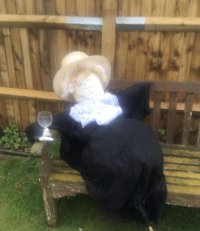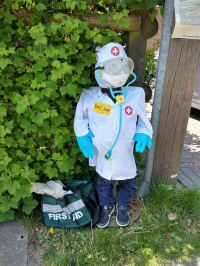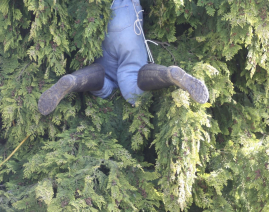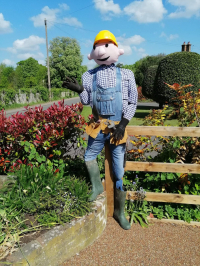 Celebrating VE Day!
VE Day saw 'social distancing' tea parties (and some not quite tea parties):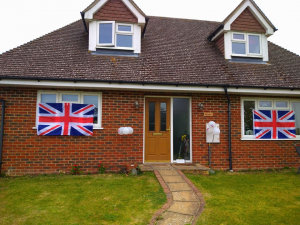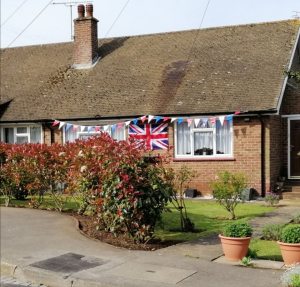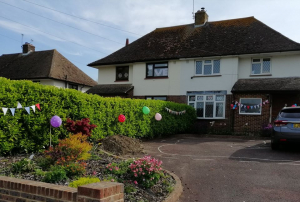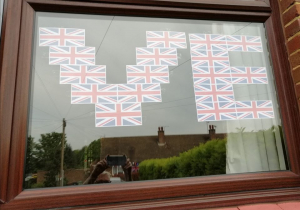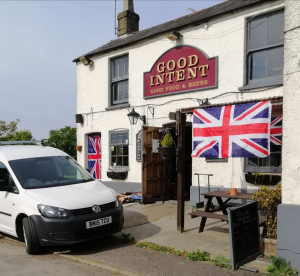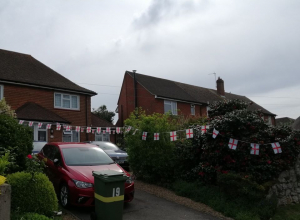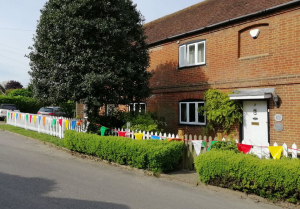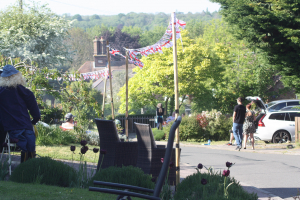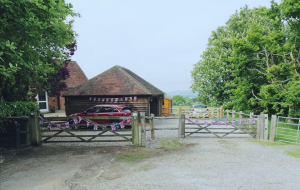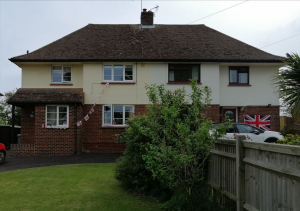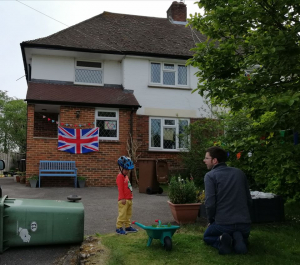 Village Activities
Village activities are communicated mainly via Lifeline which we are delighted is still being produced in paper form to enable those without IT to keep in touch with village activities and events.
The website and e-newsletters are another media which we disseminate information and items of interest and are now building up a great store of information for historians. We also have our own Facebook page via which so much information is shared, from events, to Bloom, to Neighbourhood Watch, to useful contacts