Looking at my sodden garden after the weekend of Storm Dennis, with overturned plant pots and a lawn strewn with dead wood and branches ripped from trees and shrubs, it's hard to imagine that in just a few weeks nature will re-assert itself. But the signs are already there: a mistle thrush (known as the storm-cock in days gone by) is already singing into the wind at the top of a tree, a male blackbird is shoo-ing two other males away from his intended mate, and clumps of daffodils look pleasantly out of place in the untended grass.
It's said that the total area of UK gardens is greater than the combined areas of all our nature reserves. Just think of West Farleigh – our gardens will more than equal the area of the Quarry Wood KWT reserve. Their potential, therefore, for making a difference to our fast-declining wildlife is huge. Whether they are 'wild' or aspire to 'Best Kept Garden' status our gardens' capacity for helping wildlife is enormous, and no garden is too small. If we want nature's big showy things we need its little things too: bugs - the small things that run the world!
Fortunately, bugs - insects, spiders, worms etc., everything from bacteria to bees in fact - aren't as fussy as us and are just as happy to set up home in a tidy garden as they are in an untidy one - if we let them. So there's no reason why keen Farleigh gardeners can't also play a part in helping boost nature with additional food and accommodation for these vital creatures.
No gardener will object to additional butterflies coming to nectar-rich flowers, be they native plants or exotic blooms from the garden centre. The inclusion of just a few modest native specimens, like ivy for example, will also feed a range of small creatures, often when the more 'showy' plants have finished.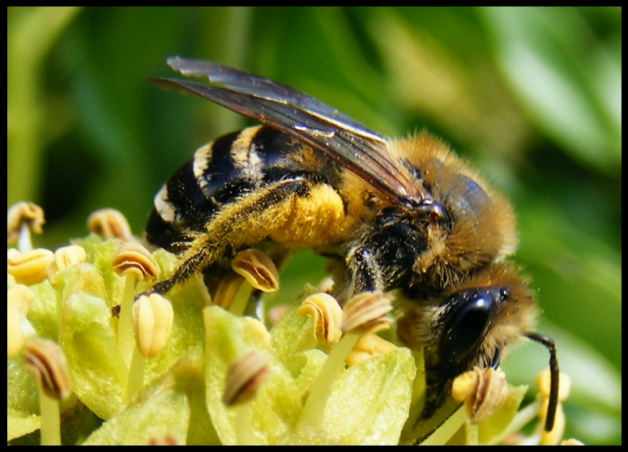 Ivy bees (above) fertilize ivy flowers (and lots of others too).
Ivy berries last through the winter and feed lots of birds when food is short.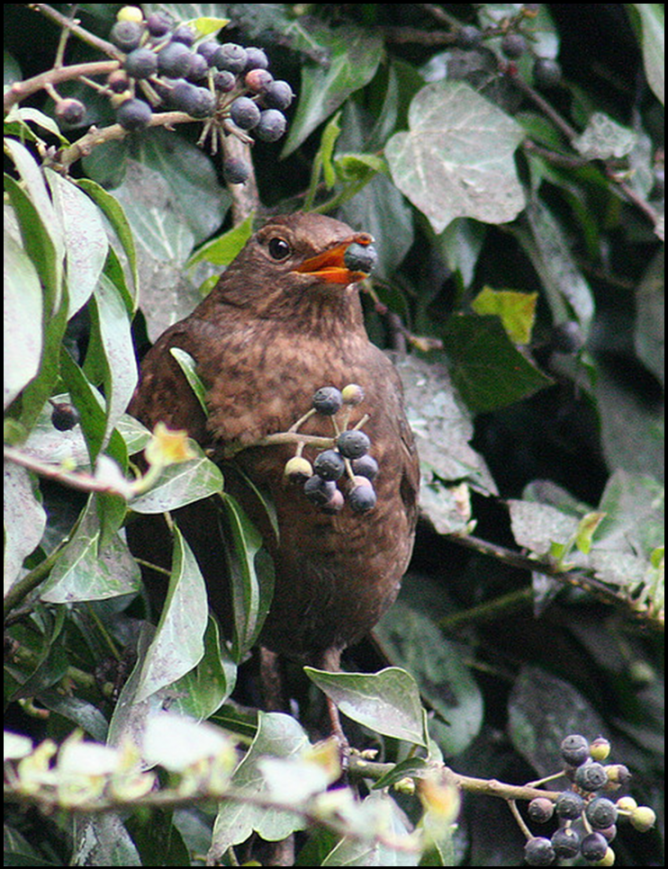 And small creatures will attract larger ones – hedgehogs, birds, bats and even jewel-like dragonflies if there is water nearby.
Kent Wildlife Trust offers practical help to people who want more wildlife in their garden (for garden, read: everything from small patio to a couple of acres) through their Wild About Gardens Scheme. They will visit and offer suggestions on the small things you can do to help widen your garden's appeal to wildlife. And it's free! Just contact
Maureen.Rainey@kentwildlife.org.uk 01622 357829
and ask, or visit their website: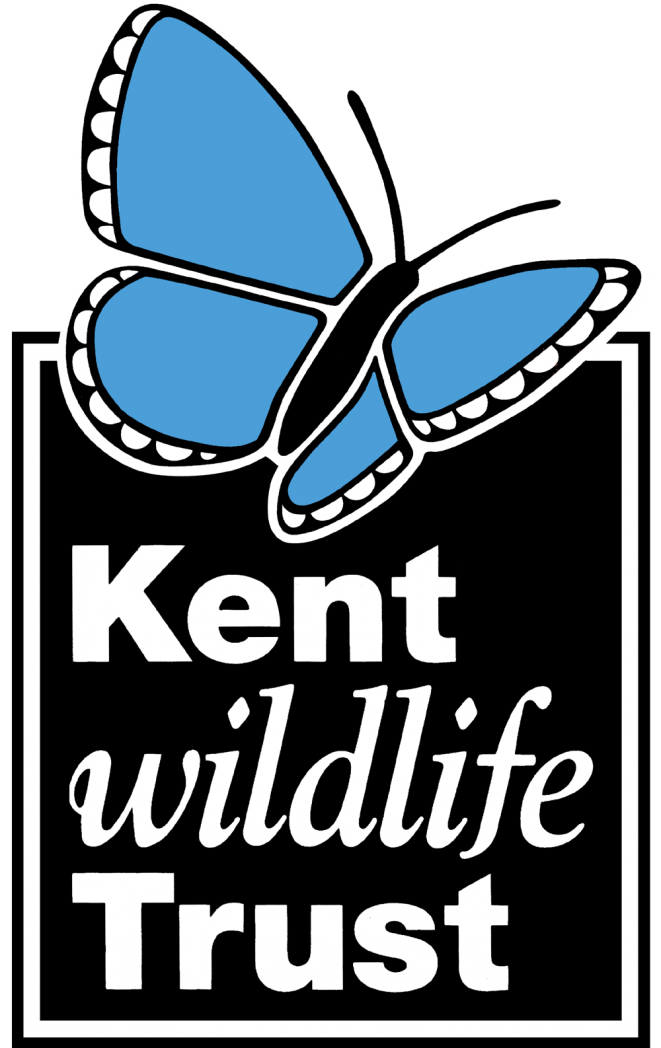 Having a garden alive with wildlife – be it birds, bees, bacteria or boletus mushrooms (they'll grow on your lawn if you mow round them) - will help 'West Farleigh In Bloom' too. Plants and animals soon spill over fences and boundaries onto verges, and as there are plans to create 'wildlife verges' around the village it will work the other way too.