Is 70 the new 50?
Jacky Taylor has some thoughts…………….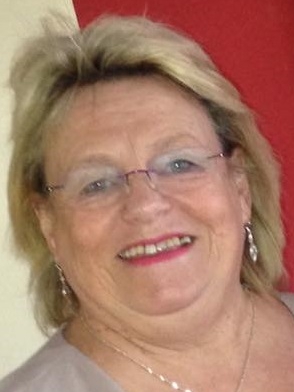 When I left the office for the last time in March 2014 – I hopped, skipped and jumped from Vauxhall to Victoria for my final commute. I had spent the most rewarding 25 years of my working life helping setting up and working at the National Literacy Trust an amazing charity which still goes from strength to strength, but it was now time to let it go.
I had plans to declutter my home, get more engaged with village life, be more proactive in the WI and generally be a nuisance to everyone I could, especially my husband who had retired two years previously and was leading quite a sedentary life at home, apart from tending his precious lawn that is.
Unfortunately, decluttering and housework are not at all appealing to me my desire to declutter after 5 years has made very little progress. I've filled a few recycling bins with clothe but still there is so much tucked away that I can't face – a job for my children after my clogs have finally popped.
There is only so much housework one can do but I embraced having time to be more experimental with my cooking, something I have always enjoyed and continue to enjoy.
I did find that village life moves in circles throughout the year – and although I still really look forward to helping plan events I found I needed something to stretch my brain. Luckily for me a regular in the Good Intent asked me if I could type! So I started doing bits and pieces of legal secretarial work for a local retired solicitor – a completely new area for me but one which I relished – and I got paid too. Then my friend needed some help with her the book-keeping side of her business and before I knew it I was doing two small but rewarding pieces of work.
The WI side of my life got busier too as I undertook the Chairman's role of the Hall Committee which I am very proud to say culminated in successfully applying for grants and a new kitchen was installed.
During this period, my husband contracted cancer and I felt that extra income may be useful if things didn't work out well but I am delighted to say Ron has come out the other side. In the meantime, I some of my 'home work' seemed to be drying up so I thought if I can do this what else is there for me out there, so I put my CV on a recruitment website, not expecting to hear anything as an over 65.
Low and behold I got a phone call, would I be interested in a part-time role at an international security company based in Hermitage Lane. Would I – oh yes!
I was interviewed and duly offered the job. That was 3 years ago. Yes, it did become a bit tiring but I knew that I had a decision to make. I could still be involved with village life and give up work or I could cut down on my commitments in the village and continue to work, which is what I did.
It has worked out really well, I have re-joined the choir, still help at village events and I am enjoying going to work.
I have even been offered the opportunity to help launch a new product at work which will benefit so many elderly people and their families.
Oh no its not all work and no play makes Jacky a dull girl. I have regular days out with the girls when anything can happen – normally involving alcohol and hot tubs, outings with my husband and so on. I can honestly say, as I approach 69 – life is great and I hope to carry on working for another few years yet.