THIS MONTH IN THE GARDEN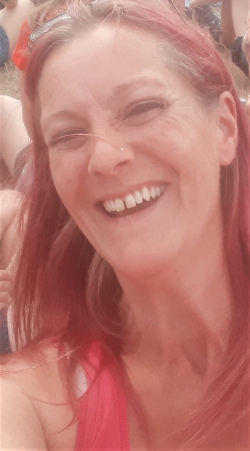 SARA CUSHING WRITES…
Spring really is in the air!
The beautiful early displays of purple, white and yellow crocus encircling the Green are now dying back, giving way to the bright yellows and oranges of narcissus which were planted by some of the dedicated villagers a few years back, and with the displays of Spring flowers in boxes, it really is a lovely place to be.
With the weather getting warmer, and everything popping through, there is quite an amount to be doing to make sure you get the best from your Spring planting, to start thinking about Summer shows, and even to plan for next year.
At this time, hellebores should be in full flower. These are an amazing splash of colour in an otherwise barren point in the seasons and there are so many different varieties to choose from these days, from pure whites through to deep purple/black shades. A couple of my favourites are the Ellen varieties, which are pinks, and the Slate varieties, deep purples, blues and blacks. The big leaves can be cut away, to maximise the appearance of the flower without detriment to the plant itself. These are clump-forming and should not be allowed to seed after flowering. Propagation is by division to stay true to the original.
By now, snowdrops will have stopped flowering, and this is the best time for lifting any clumps that could be thinned out and planting in any other areas. I'm putting some between hellebores, the contrast between the two work so well! You can buy snowdrops as bulbs and plant, but generally they are more successful if you dig them up 'green' (when they have finished flowering, but leaves are still there). The bulbs are generally quite shallow, so easily lifted, and should be replanted to a depth of approx 5mm.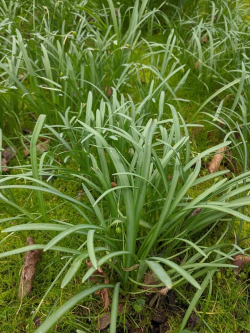 Dahlia tubers and gladioli corms can start to be potted up, and kept in a frost-free space, as can Tuberose, Canna etc to push through for an early, longer display. These all prefer a light compost, I mix sand in with a good multi-purpose such as John Innes, and watered sparingly. If overwatered, they will rot.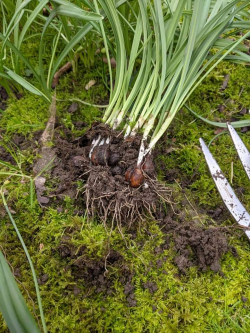 This month, you can also start off any annuals to seed such as Cosmos, nasturtium, etc as long as they are kept above 12⁰ for effective germination, the days are getting longer and we now have enough light to start these things! Sweet peas can be planted, if you haven't done these in January. I love sweet peas! This year I am going old school and growing the Old Fashioned Mix, Lathyrus odoratus, which was so popular in Victorian times and I remember my grandma growing. Though the flowers are a little smaller than some modern varieties, the scent is fantastic!
Any pelargonium that you've saved over winter can be repotted to bring on for Summer and clematis, as a general rule, can be cut to the low new formation of buds if this hasn't been done already.
And..if you love your home grown veg!
Any tomatoes, pepper and chilli seeds should be sown by the end of this month at the latest! Herbs can be sown now, as can cucumbers, all in a warm place. Mine are currently laid out in top of the boiler. It's times like these I feel very lucky to have an understanding OH, they're all coming on beautifully!
The end of March is also the latest you can plant any onion or garlic sets. Ideally these should have been in before Christmas but I must confess I still have some that need putting in!
I am waiting a couple of weeks to put the seeds for an inside germination for courgette, beans, squash...really the rest of the above ground veg, the nights are still a bit cold and April is really the best time to be starting these things.
But brassicas, broccoli, cauliflower, Romanesque and cabbages can also be started outside if you have space…these need a firm and well watered soil and will need protection from all the things that munch a bit later in the year.
Wishing you all a happy gardening!
Sars