Its that time of year when its good to sort out any empty beds you have by either giving them a good dig over to break up heavily compacted areas that are causing you problems or to give the beds a good dose of nutrients by applying compost or a mulch.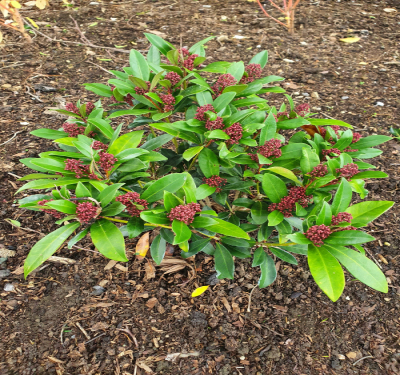 Above photo - Skimmia is a great plant for the winter even in pots, it has got lovely shiny red berries that are very long lasting and look nice whether the sun is shining, or they are covered in frost. They are evergreen and do well in partial shade.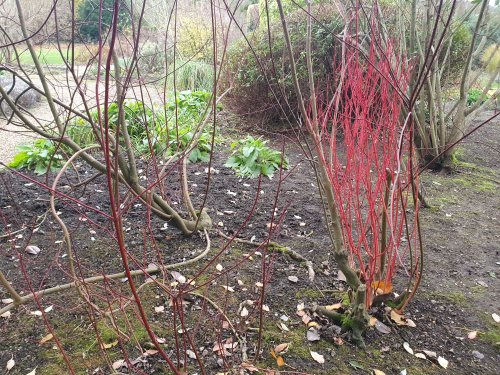 Cornus is another great plant for the winter, it comes in a variety of colours so there is plenty of choice out there. The trick with most Cornus is once they are established, cut them back very hard. By cutting them back hard you get the most vibrant colours from the new growth. You can see in the photo above the difference between the new and old stems, its quite an amazing contrast.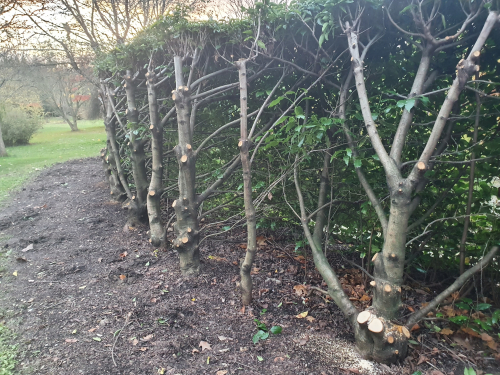 We have been doing some restoration pruning to are Portuguese Laurel hedge, the hedge had outgrown itself and started to die off in areas as well as re rooting at the ends of the lower branches. The hedge at it widest point was estimated at 4m. We have pruned all the outer branches back to the main trunk and transplanted all the younger plants back in line with the hedge. The hedge will be receiving a good heavy mulch with some organic fertiliser over winter. Next year we will keep an eye on the hedge during dry periods as it may need some watering to help it bounce back quickly.
I would like to wish you all a Merry Christmas from the team at Smiths Hall.