MICHAEL AND SUSANNA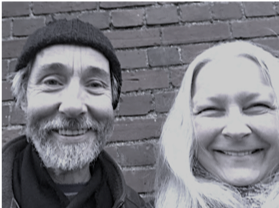 Michael (Tonkin, 65) and Susanne (Knuth,57) had been looking for a house for three years, and are happy that they found Greenwood (the former home of Alf Board and his family).By trade Michael is a toolmaker and engineer who ran a shop fitting company for 30years in Croydon. He loves working on property is keen to repair and update their newhome. Susanne is from Germany living in England with Michael for the last 8 years. Sheloves gardening and is a student and practitioner of Jin Shin Jyutsu for over 20 years.
ALEX AND WILLIAM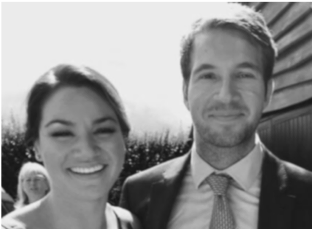 William and Alex Norman are very pleased to have moved into Elmscroft Houseat last. Renovation of the house started in April and for the last few months they have been the painters and decorators. William is no stranger to West Farleigh as Smiths Hall is his family home. Alex is also a Kent girl living in Sevenoaks as a child. They have spent the last decade living and working in London, Alex as an antique dealer and upholsterer.They have recently acquired a Dalmatian puppy, Roxy, and have also added a Golden Retriever puppy (Arnie) to the household.
To add to the family they are expecting their first child in the summer!
JULIA LARGE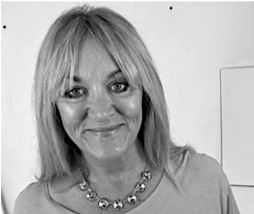 Julia has moved into Peacehaven, with her three dogs. She supports two young women
with special
needs. You may meet them when out for a walk with the dogs, when
lockdown is eased. Julia enjoys walking in the countryside and also cycling. There are
plenty of lovely places to walk and ride locally so we hope she enjoys her new home
and environment.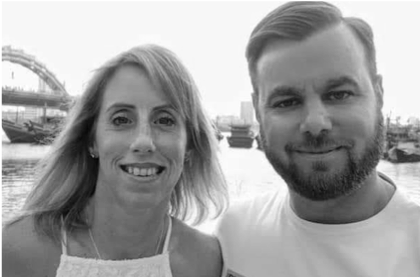 Sharon and Ross married back in 2007. They had been living in Chatham before moving to our village. They have moved into the house previously own by Dave and Nickie Cheeseman, (who havenow moved to Hampshire to be nearer to their son Matthew). They are or "were" both heavily into fitness, having both completed the London Marathon as well as taking on numerous other challenges throughout the years. They are both animal lovers and the family is complete with cat Lucy and dog Bucky, both of which are rescues and will enjoy their new environment.