RIP Jamie Warren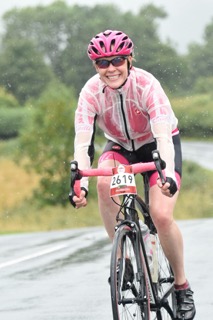 Jamie sadly passed away on Sunday 29th September 2019.
Jamie moved to Byways, Charlton Lane with her husband Ben in July 2018. She and Ben had only just married and were refurbishing their home together. Tragically their time together was cut short when Jamie lost her battle with cancer.
As neighbours we are honoured to have known Jamie. She was like a ray of sunshine – and had one of the biggest smiles ever. She was full of life, kind and always offering to lend a hand.
Jamie's funeral took place on 14th October 2019 in her home county of Staffordshire. Our thoughts are with Ben and both his and Jamie's family at this very sad time.
Upon her death, Jamie had left strict instructions. Firstly, that Ben should continue working on their home. And secondly, that if anyone wanted to pay their respects they should do so by helping St Giles Hospice, rather than spending money on flowers that she wouldn't get to enjoy. Ben has set up a JustGiving page should anyone wish to donate – https://www.justgiving.com/fundraising/rememberjamie