We were delighted to hear from Brenda Field (nee Richardson) about her grandfather Ernest Cheeseman, who moved to the village in 1917 and remained here until his death in 1972.
Click here for Brenda's reminiscences, or here and here to read his obituary in Lifeline (from which it is clear that Ernest Cheeseman was a loved and revered local figure, 'the father of the village.' There is an especially poignant tribute from E. Peter Day.
Do you have anything to add to this story? Or do you have other memories life in this village. Please do get in touch with Jacky Taylor (editor@farleighevents.com or phone 01622 236421)
Picture below: Ernest and Susan Cheeseman (far right) at the marriage of their daughter Beryl.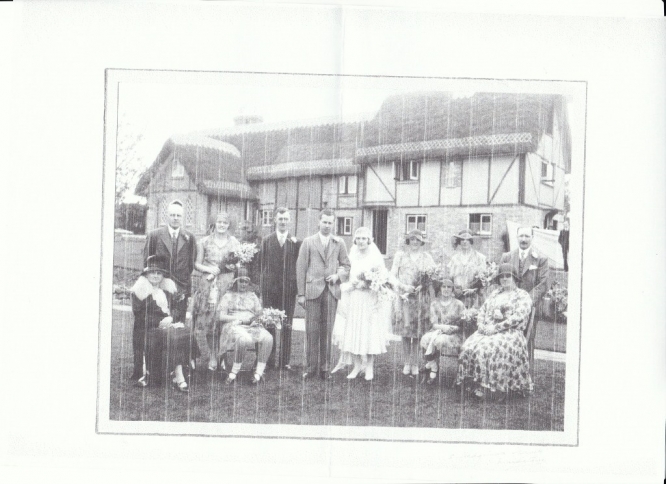 Would you like to know when new articles like this are published? Sign up
to our monthly (well more or less) chatty "what's new" letter here.