Wendy Butler sent in this lovely reminiscence, photo and letter (see Pip Wakefield's obituary by Tim Hill in "Friends and Neighbours" on this website).
PS. We'd love to hear any stories or school photos from other ex-pupils [editor@thefarleighs.co.uk].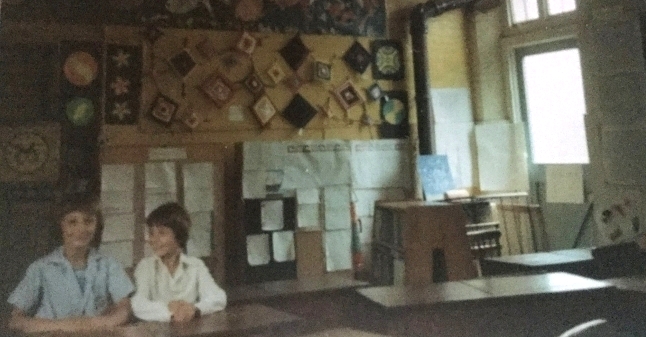 Whilst my sisters and I were sorting out our late mums belongings we came across this photo. It was accompanied by a letter from Miss Wakefield and Miss Whittle (excerpts below).
Four out of five of us attended the school between 1966 and 1976 and all agree they were idyllic years. Sitting by the pond in the summer making our tapestry pyjama cases.
Growing veg in our gardens. Competing to see who could get the straightest lines and sieving the soil like our lives depended on it!! Ready for the day our gardens were judged.
Playing kiss chase on the playground and hanging like monkeys from the bars fixed to the wall, are they still there we are wondering. So many happy memories, I could go on and on :)
I don't know if there are any past pupils still living in the village. We lived in Charlton lane for around 25 years and whenever I visit Kent I always have a drive around the village and
reminisce.
Best wishes
Wendy
Excepts from the letter from Misses Wakefield and Whittle: