Snow White and the Seven Dwarfs
A play in one act of five artfully segued scenes
By the ladies of The Farleighs WI
Freely adapted by Barbara Skinner
And loosely interpreted here by Chris Stockwell...
Choreography; Marianne Valencia
Costumes: Wendy Barrott
Scenery; Chris Stockwell
Music Technician; Sheena O'Kill
Producer; Barbara Skinner
Written by Barbara Skinner
Ably and wilfully abetted by a cast of thousands…
The Players;

Bashful Linda Bolton

Chopp-em Barbara Skinner

Doc Anne Thompson

Dopey Jean Heyes

Grumpy Wendy Barrott

Happy Pam Bissenden

Mirror Linda Bolton

Narrator Barbara Skinner

Owl Ann Thompson

Prince Joyce Swait

Queen Esmeralda Sue Wood

Sleepy Marianne Valencia

Sneezy Elaine Rogers

*******************************************************************

Chris Stockwell December 2012

The story begins…

Once upon a time, in a land far, far away, there was a wicked queen. She lived in a big castle and owned a magic talking mirror.

One day, having consulted her magic mirror, the wicked queen Esmeralda discovers she is not the fairest in the land.

"Mirror, Mirror on the wall, who is the fairest of them all?"

The mirror paused and thought a bit – "Well it's not you, you ugly git!

But fair Snow White, she's got it all!"

Esmeralda, well infuriated, summons her executioner Chopp-em, who, while cramming in a last, snatched rehearsal, agrees to abduct the fabulous Snow White and despatch her.

…So they sing "I'm in the Mood for Love", which turns out to be quite prescient, and Chopp-em goes off on his dastardly mission.

Chopp-em quickly finds Snow White and bags her. He takes her into the dark and forbidding forest to do the queen's bidding…

…but Snow White pleads with him to spare her. Chopp-em's really a bit of a softy at heart, so he agrees to spare her and abandons her to her fate.

Along comes the handsome prince on the lookout for a beautiful girl to marry. Sensing the irony, he wistfully sings "Me and My Shadow."

Meanwhile, Snow White gets lost, but finds some of the enchanting creatures of the forest; rabbits, badgers, foxes and a wise owl with whooo she chirpily duets "Let's All Sing like the Birdies."

Enter the dwarfs, traditionally from stage right, all manfully bearded, best feet forward to "Give Me the Moonlight."

Pam Bissenden, Marianne Valencia, Elaine Rogers, Linda Bolton, Wendy Barrott, Anne Thompson and Jean Heynes discuss the situation.

Then a break into a great Busby Barkley number, "Good Morning." Tap-tastic!

The dwarfs come across Snow White who explains her predicament. The dwarfs seem sympathetic, especially as Snow White says she can cook and clean and sew and put things away and look after the boys.

Cue; "Somewhere Over the Rainbow."

Later, while foraging for mushrooms and nettle tips, Snow White meets the prince, who woos the maid…

…who, accompanied the enchanting creatures of the forest, joins him in "Shine On Harvest Moon."

Roll of thunder! Boo! Hiss! The wicked queen, having consulted her mirror again, discovers to her chagrin that that horrid Snow White is not dead. This was not part of her plan.

So, donning the guise of an old woman, she goes into the forest to find her. She meets the handsome prince.

"Have you seen any pretty little things in the forest? You know, capped sleeves, swishy skirt, hair black as a raven's wing?" She asks cunningly.

"Why, yes!" answers the handsome prince, brightly.

The queen finds Snow White. "Well, hello, dearie." She cackles wickedly. The innocent Snow White is fooled by the disguise and helps the old woman sit down. "Thank you, my dear." says the disguised queen. "Here, have this juicy, crunchy, red English apple."

Oh no! The apple is poisoned! Poor Snow White takes a bite and collapses dramatically into a deep sleep.

"Mangetout!" cry the dwarfs in anguish when they find the comatose maid lying akimbo just off stage.

"What shall we do?" they ask one another. "I know, lets all sing "Tiptoe Through the Tulips."

"Hang on guys, I'm a First Aider!" cries Doc. And quick as a flash he skilfully performs the Heimlich Manoeuvre and Snow White is saved! Hurrah!

The handsome prince is overjoyed and offers his honour. Snow White honours his offer, and henceforth it's honour and offer.

They sing...

Esmeralda turns up to much barracking from the audience and is persuaded to spare the fair Snow White.

Chopp-em, seeking a career change and sensing an opening makes a play for the queen who agrees to marry him!

Joy all round!

Chopp-em is now thinking a large G&T is close at hand...

And they all lived happily ever after!

Thank you. Thank you.

Good Night and we'll all see you here next year.

"So, " Pam asks Jean, "How about doing it again next year? What do you say?"

"Ahhhh....!"

And Finally,

The Farleighs Choir entertained us with a selection of festive and traditional melodies, then led the audience in carols bringing the evening to a most pleasing conclusion.

Tricia Ashley, Mandy James, Anne McNaughton, Linda Bolton, Kathryn Riches, Barbara Skinner, Wendy Barrott, Pam Mundy, Pam Paszkowsza, Helen Swann, Ann Ayers, Jean Heynes and Pat Wilmshurst.

Choir Leader; Lyn Seeley
Snow White and the Seven Dwarfs
A play in one act of five artfully segued scenes
By the ladies of The Farleighs WI
Freely adapted by Barbara Skinner
And loosely interpreted here by Chris Stockwell...
Choreography; Marianne Valencia
Costumes: Wendy Barrott
Scenery; Chris Stockwell
Music Technician; Sheena O'Kill
Producer; Barbara Skinner
Written by Barbara Skinner
Ably and wilfully abetted by a cast of thousands…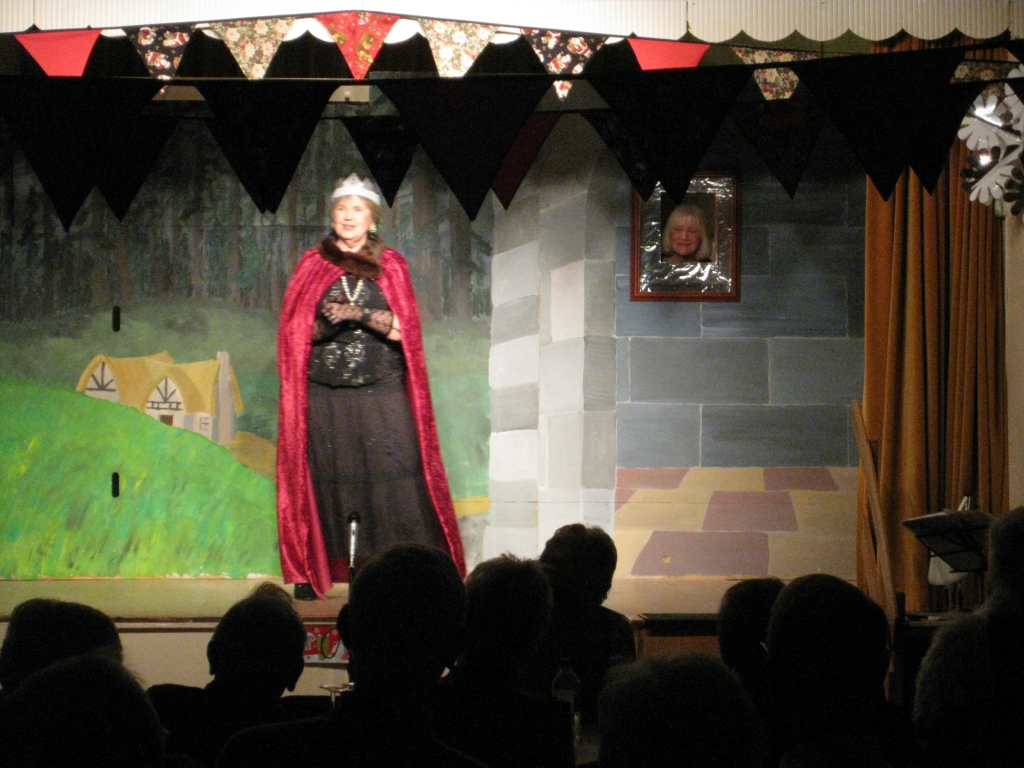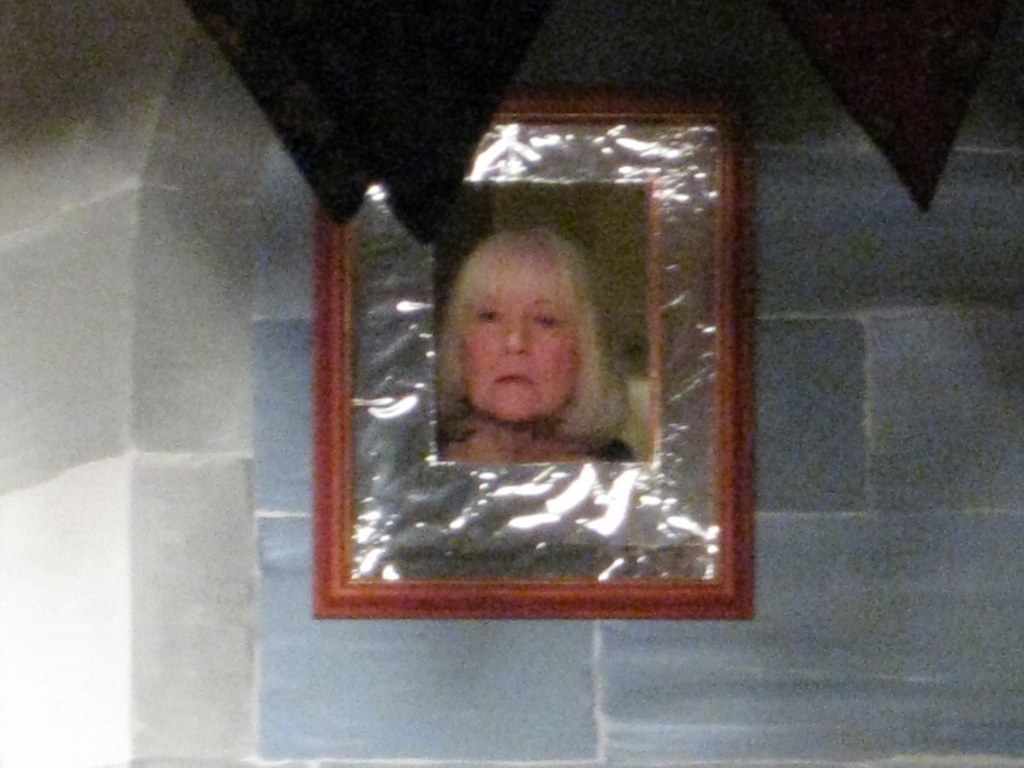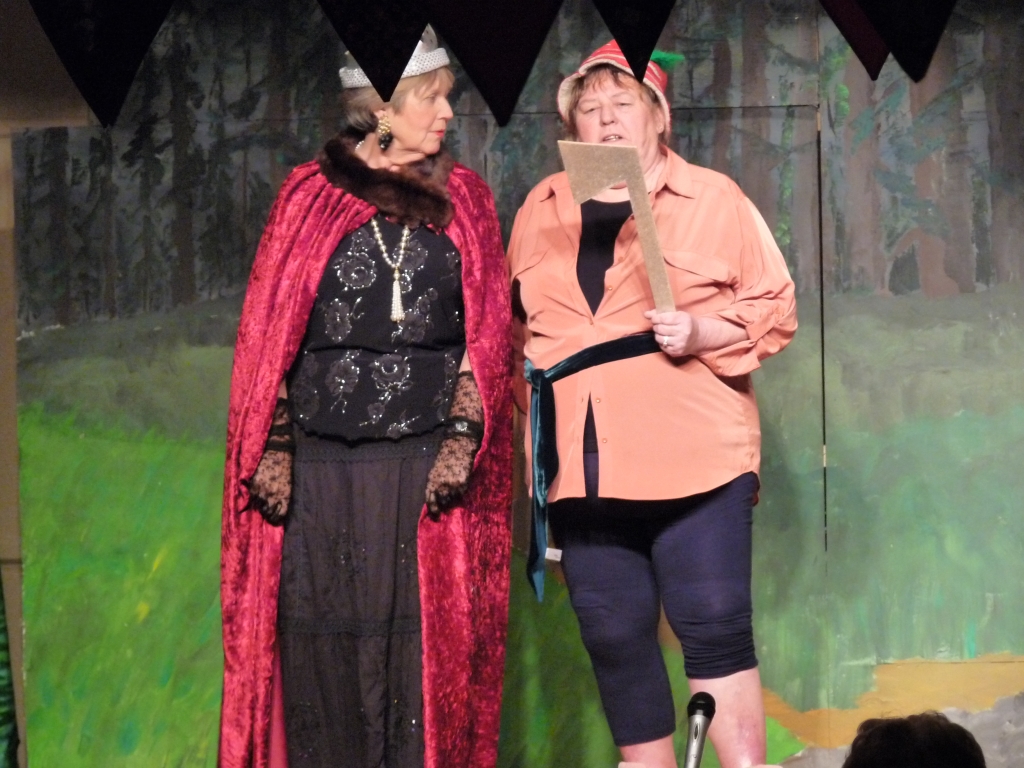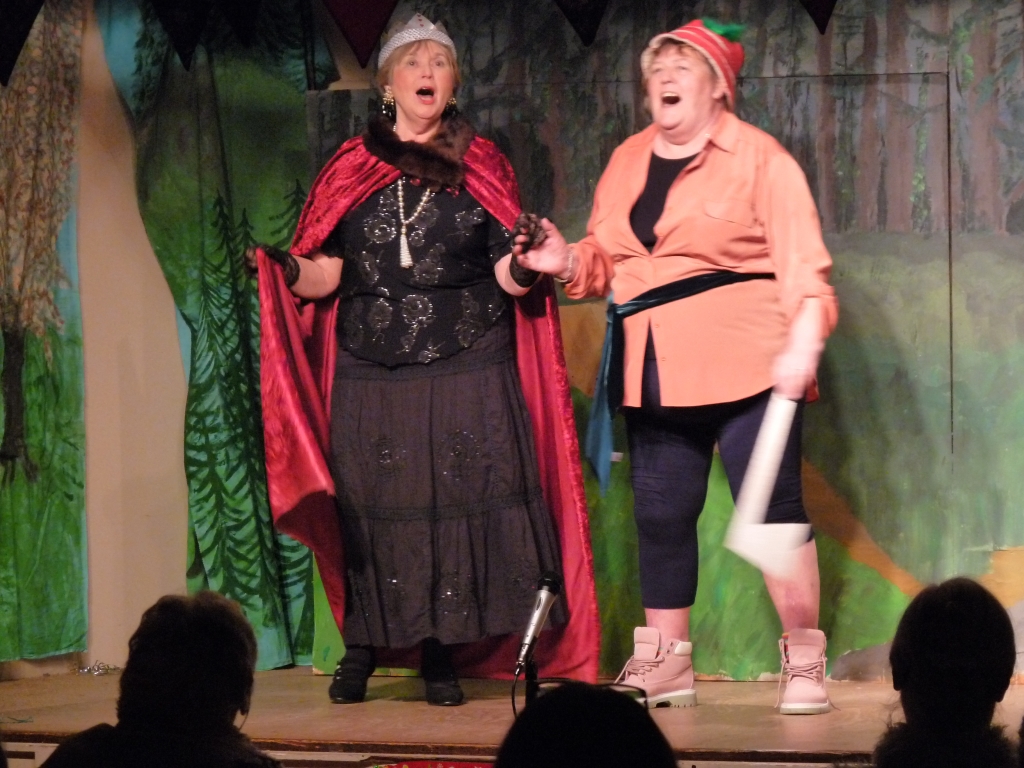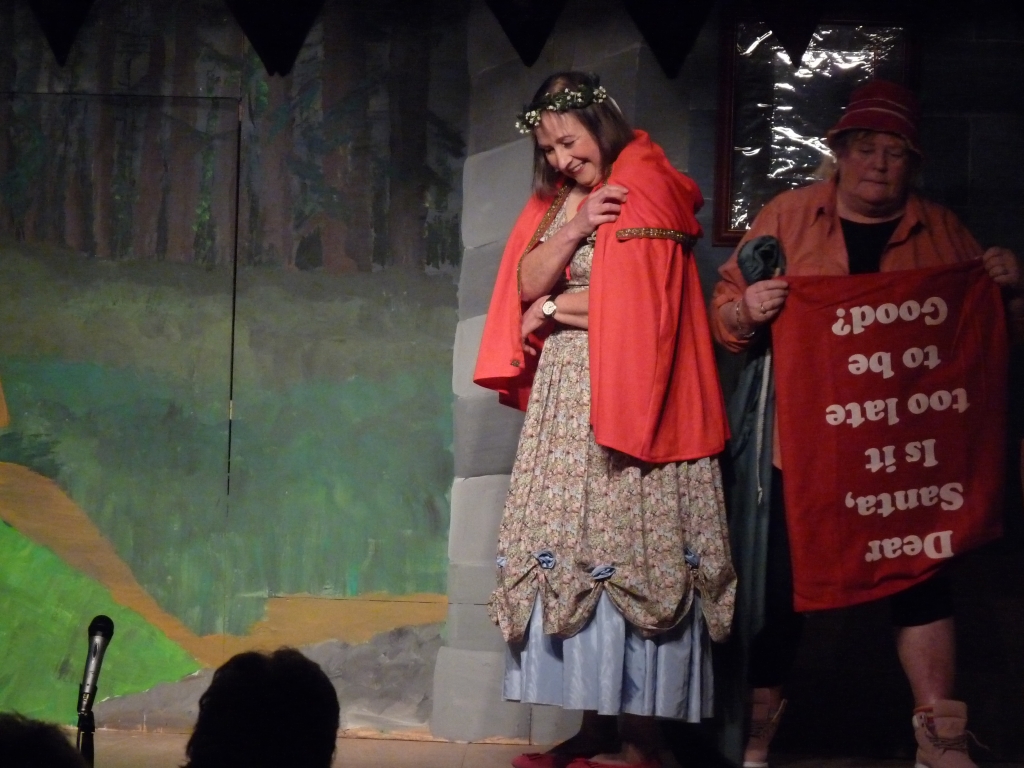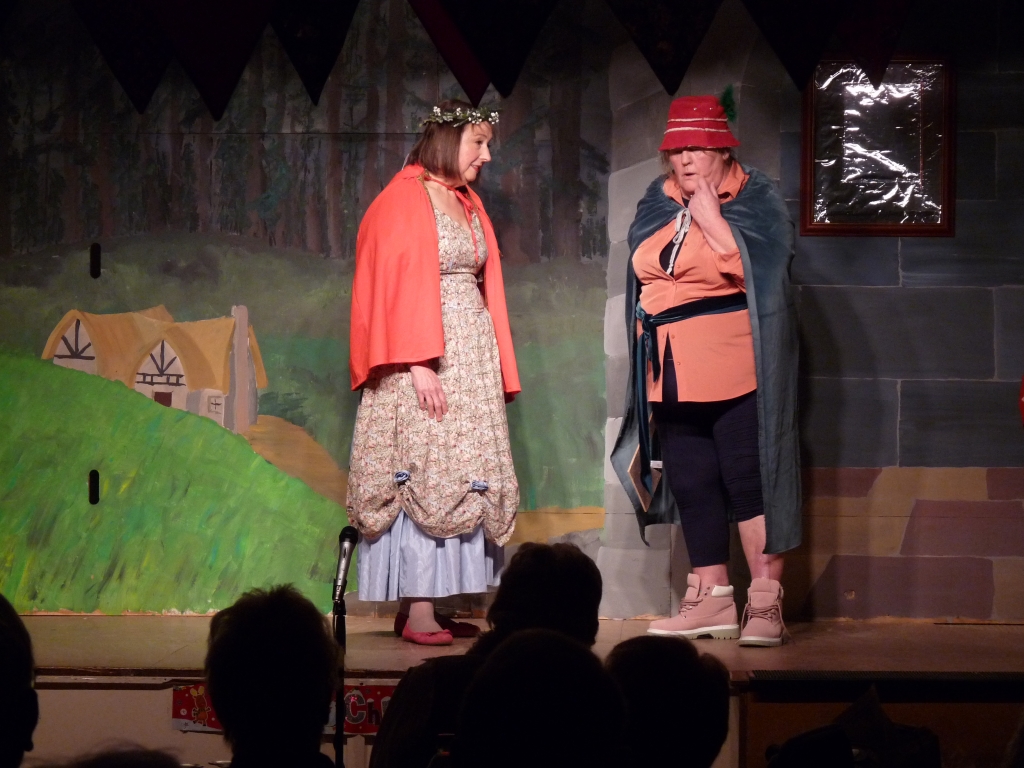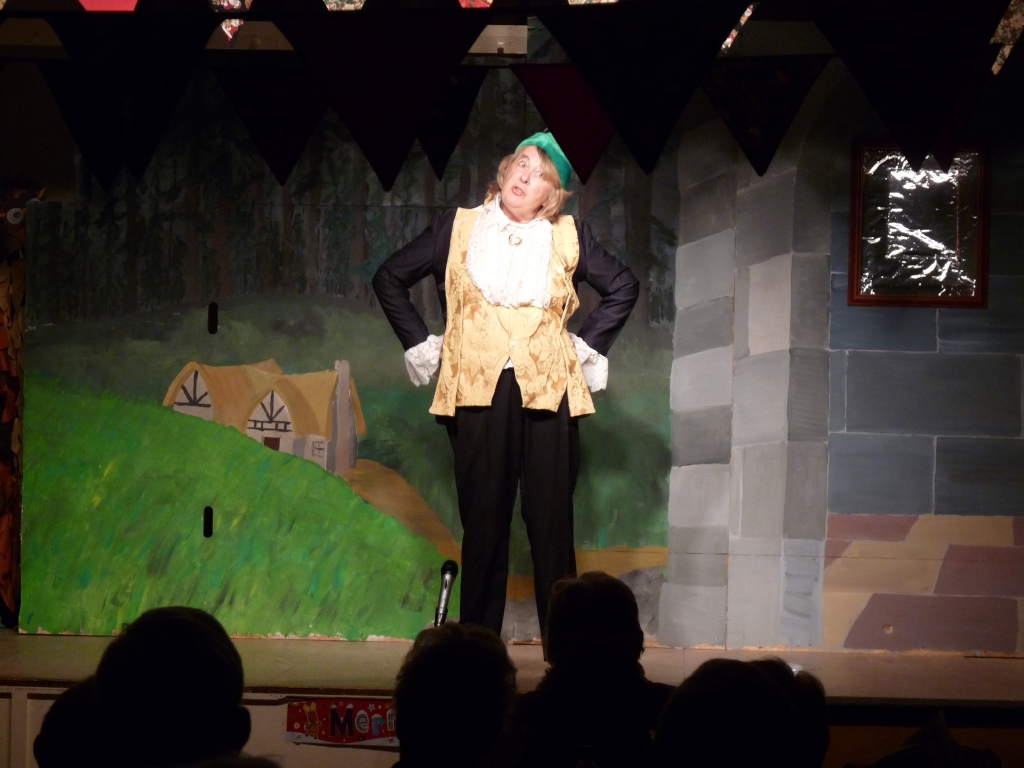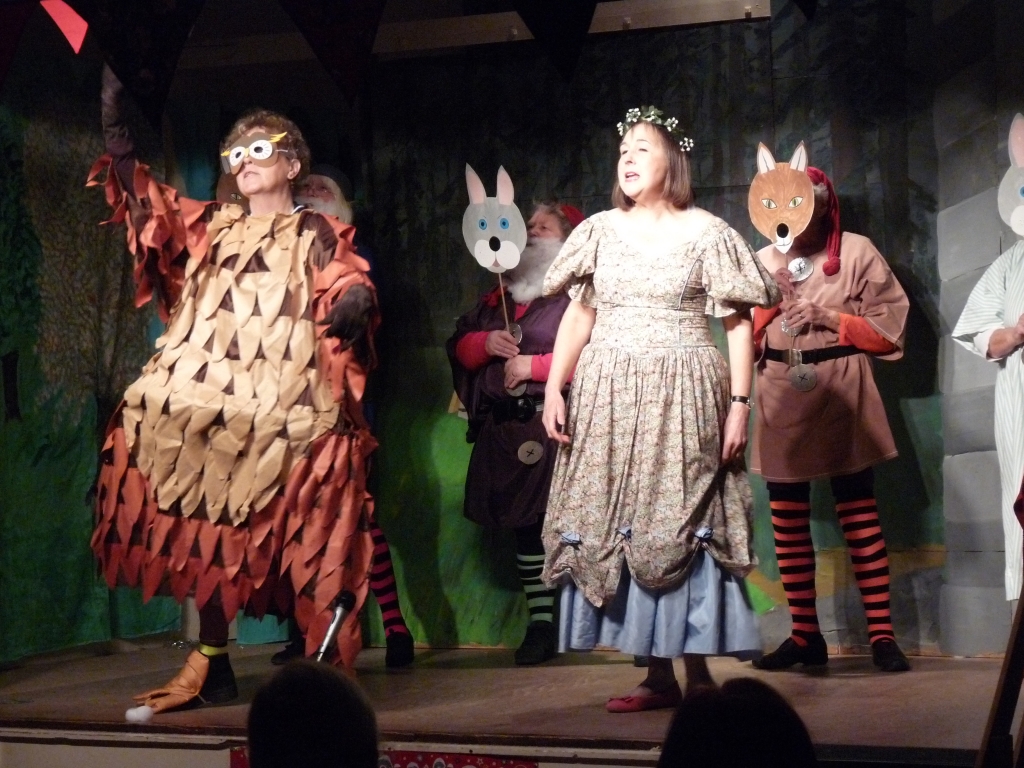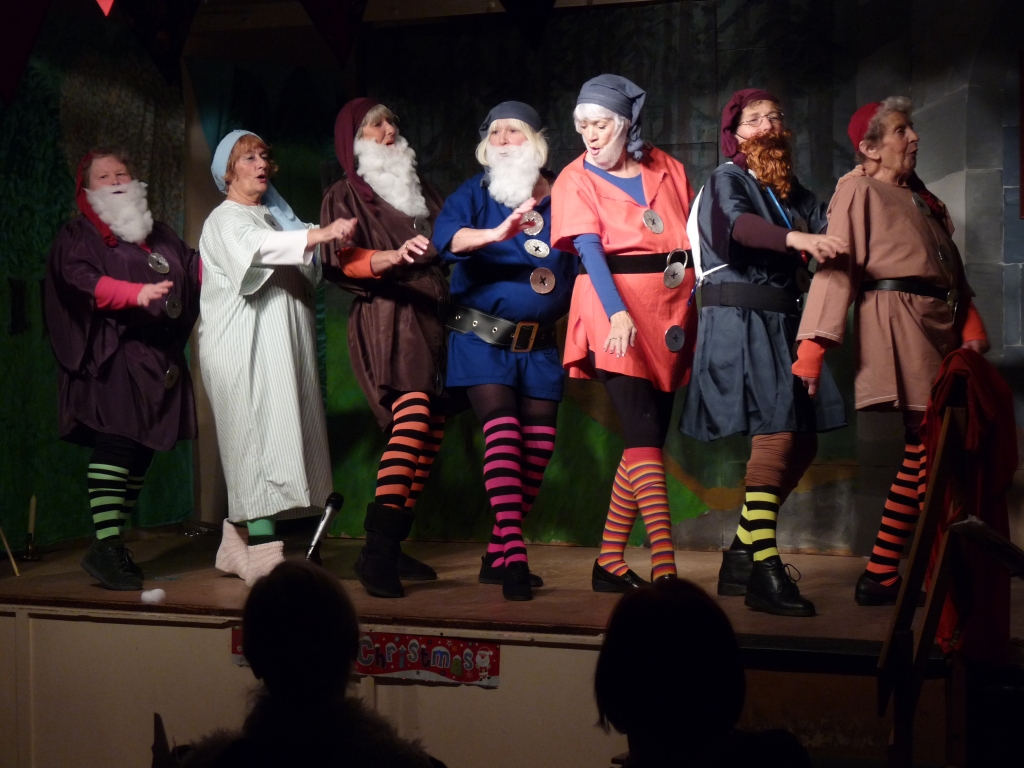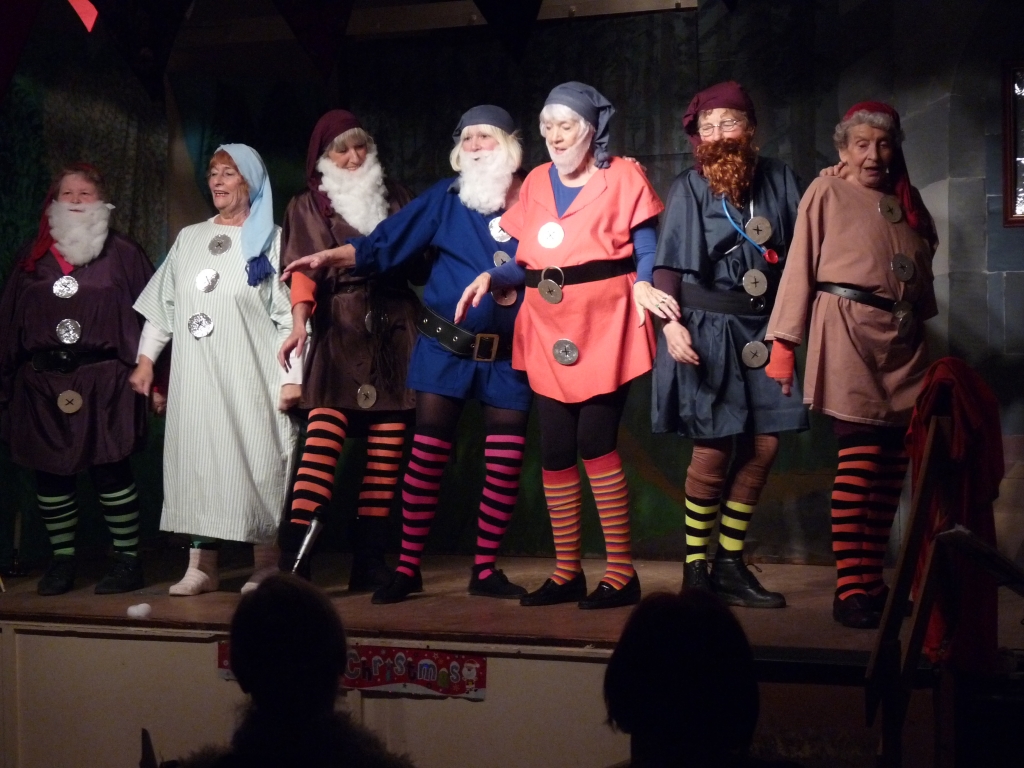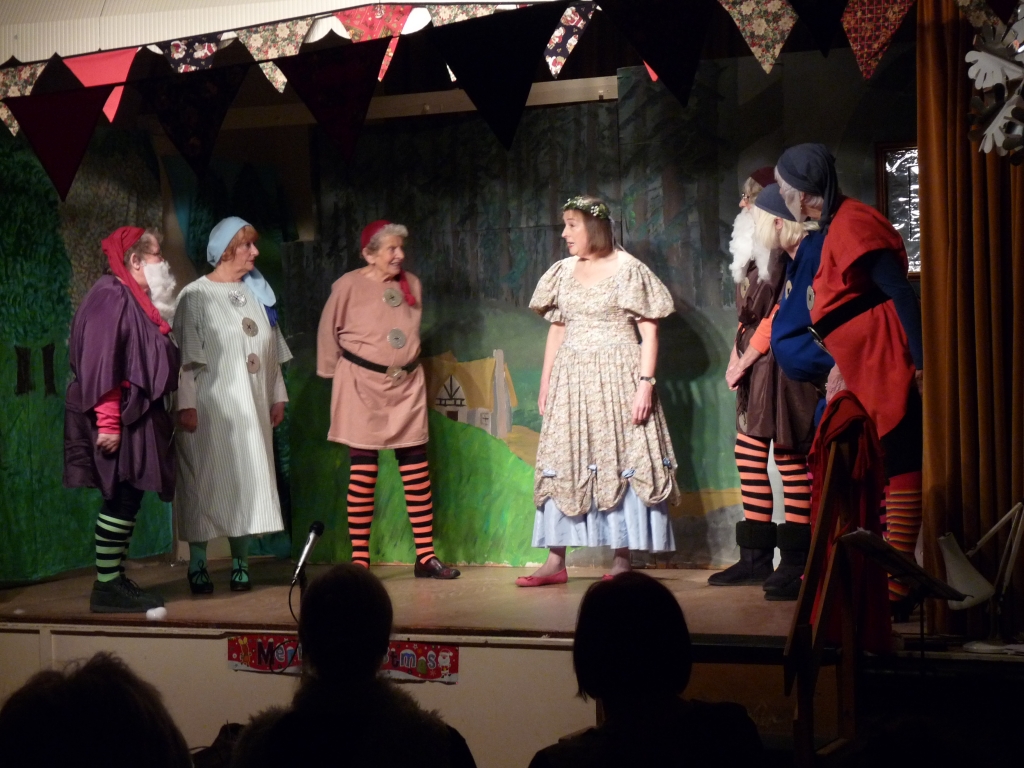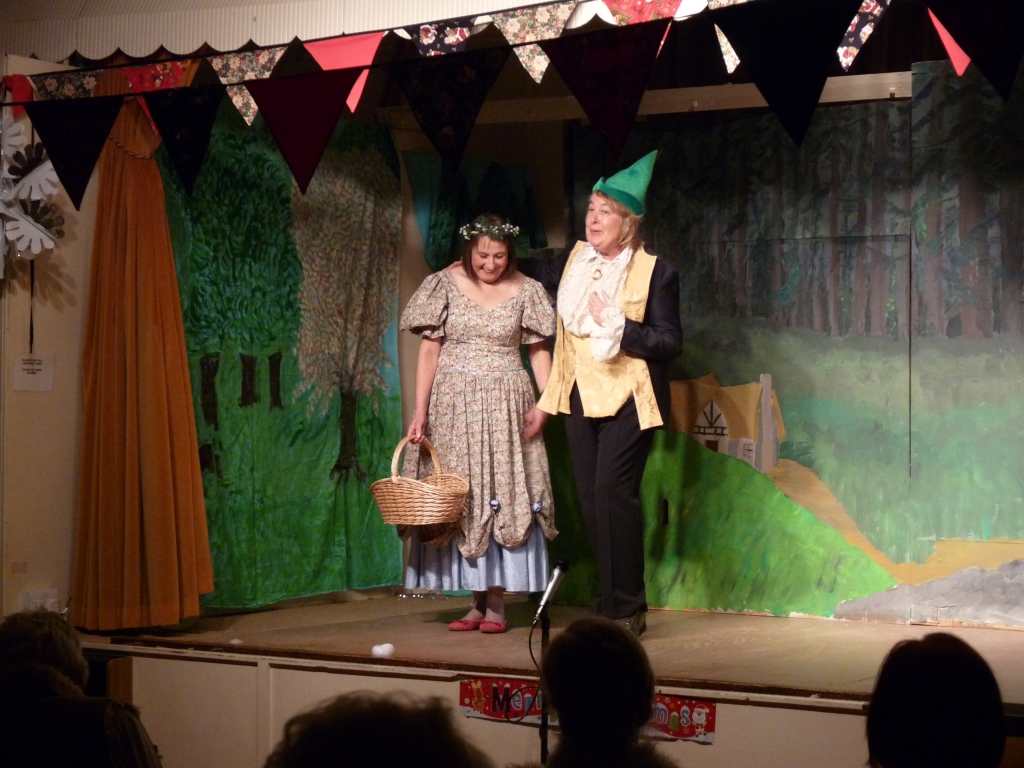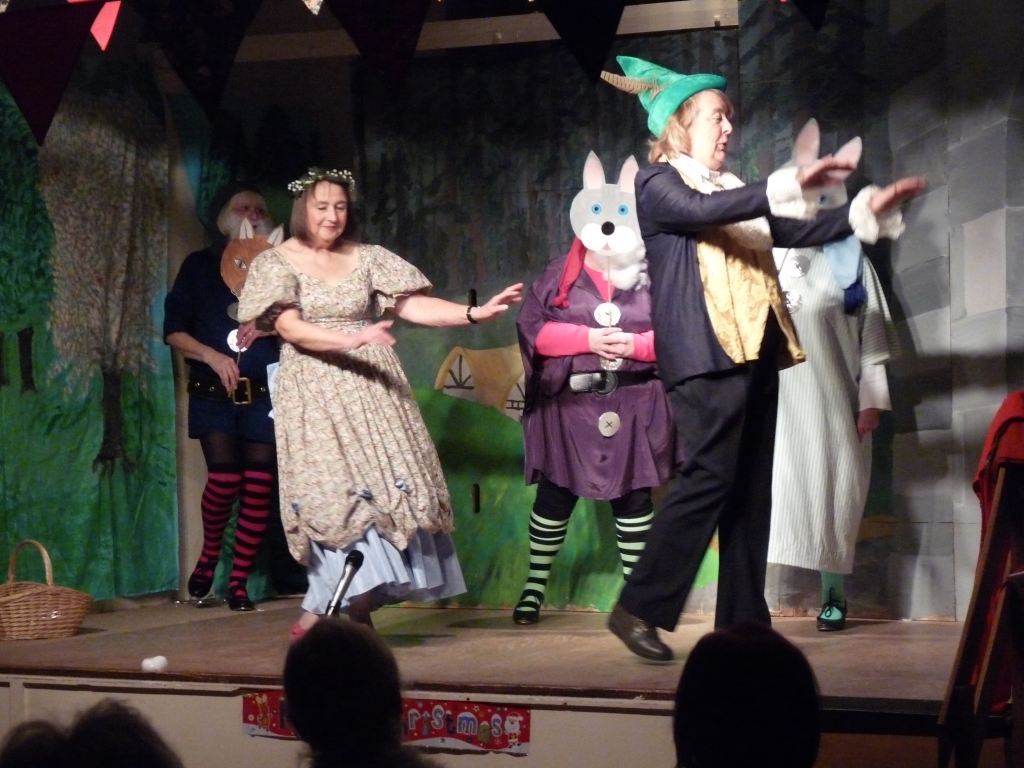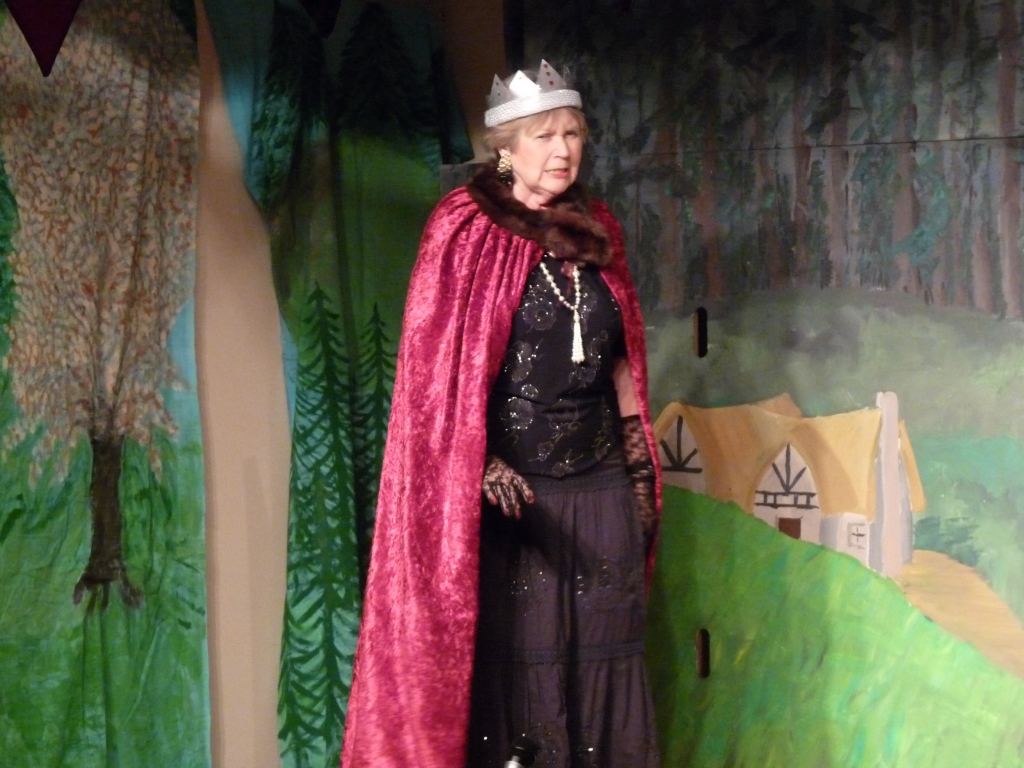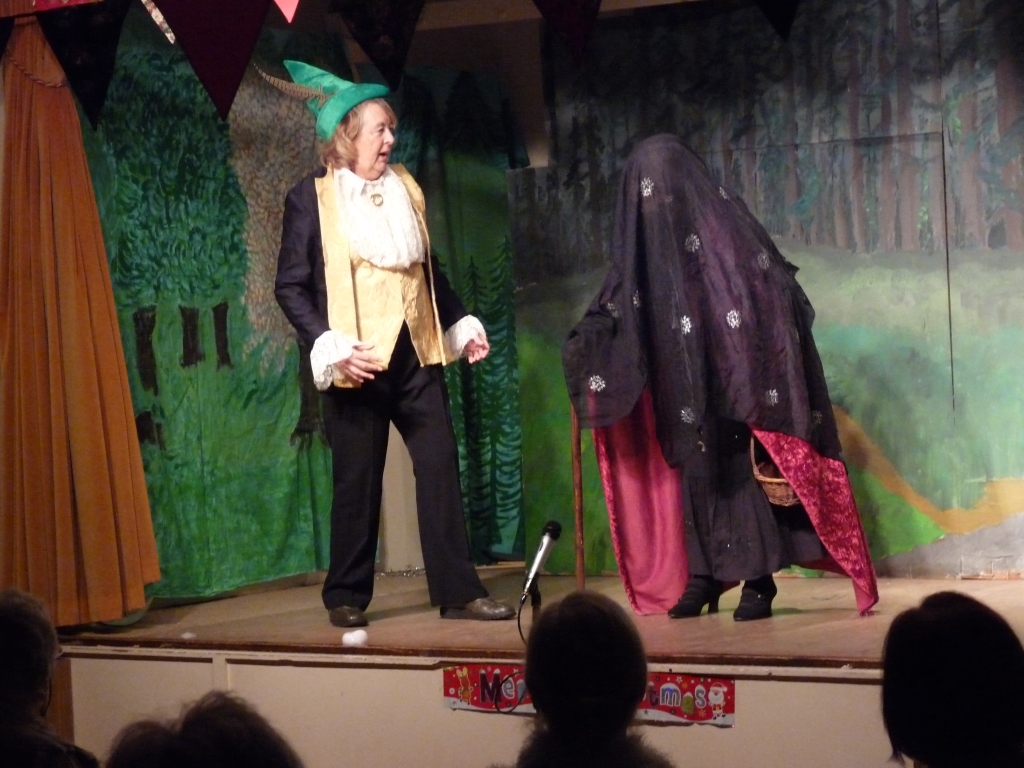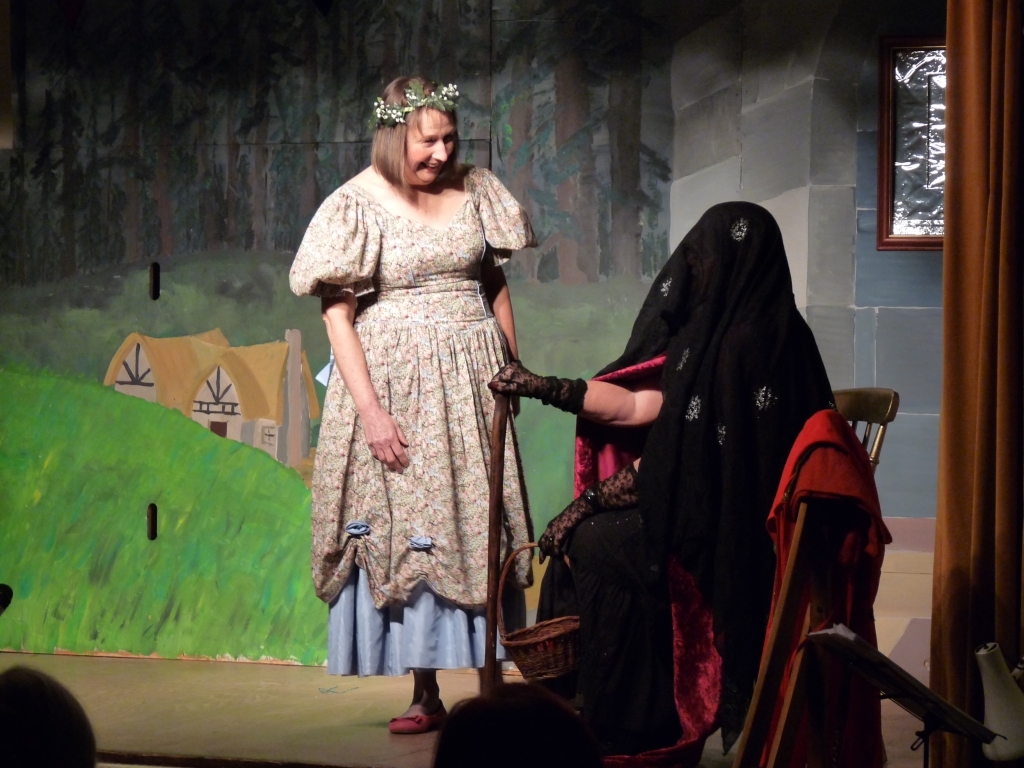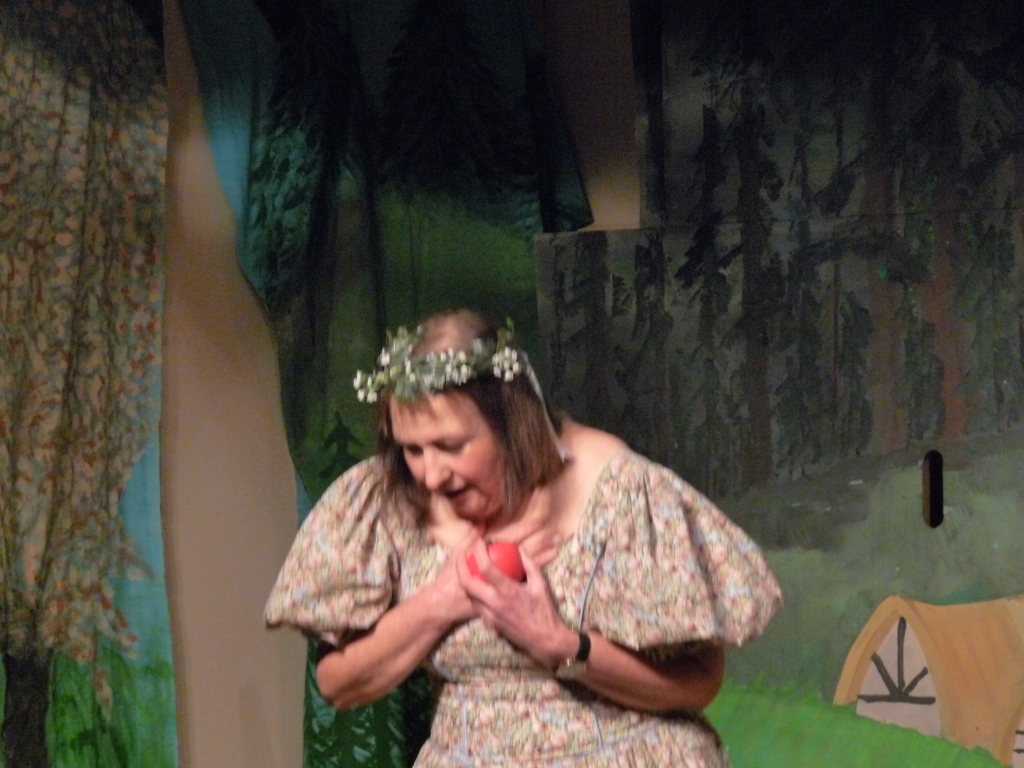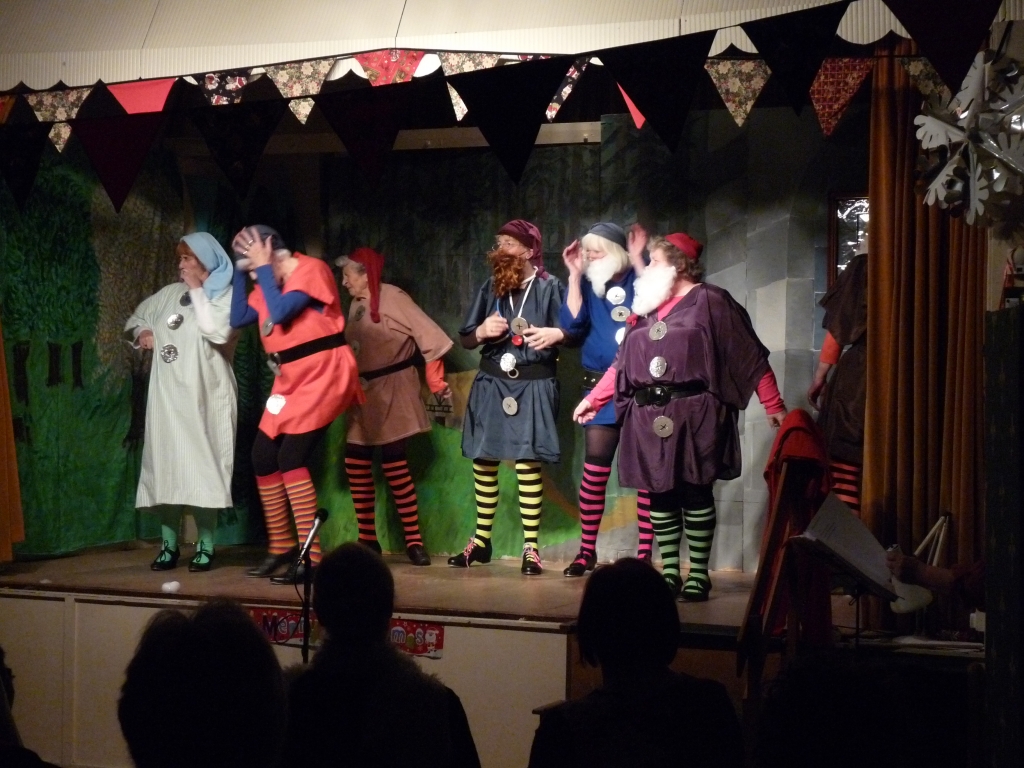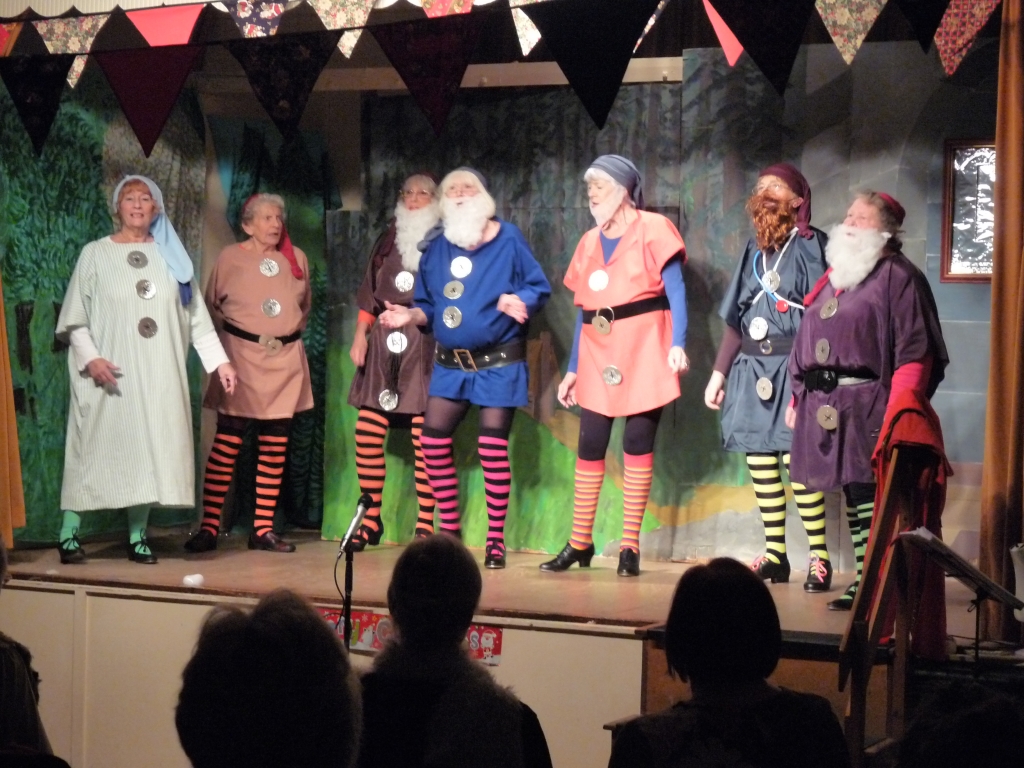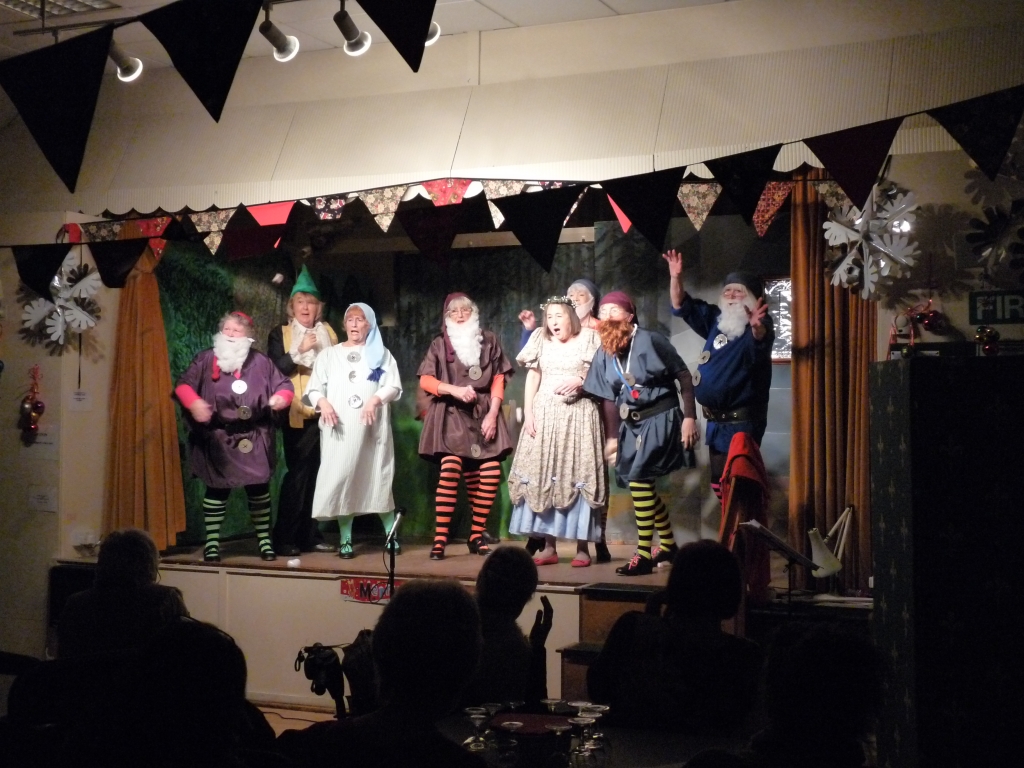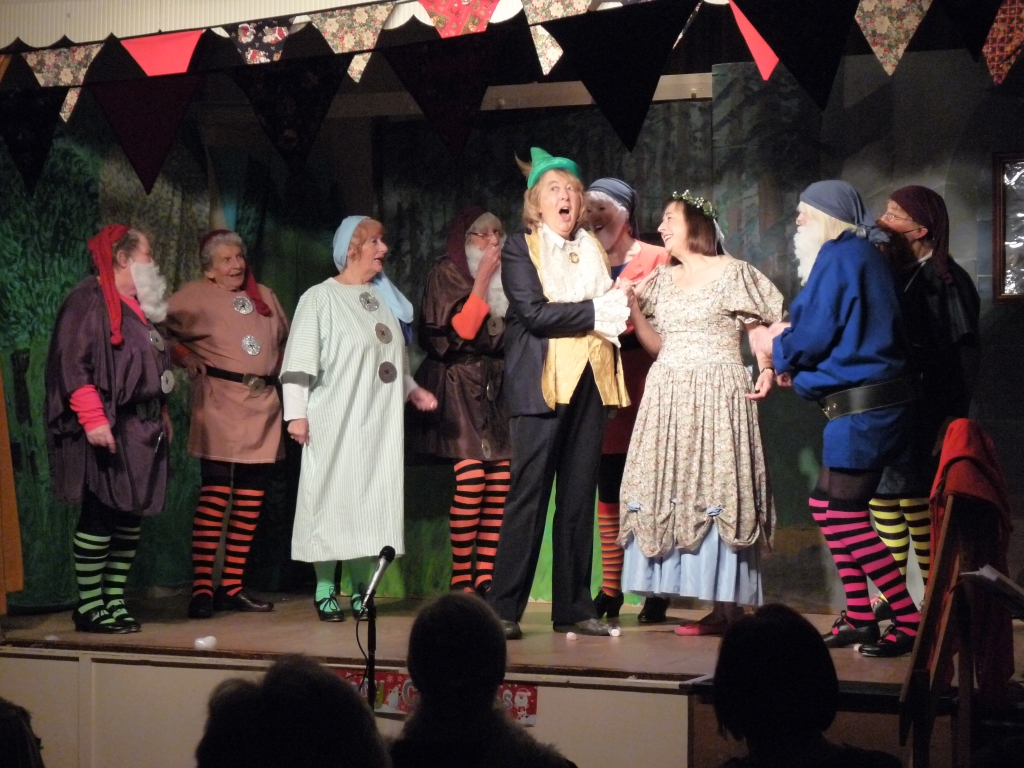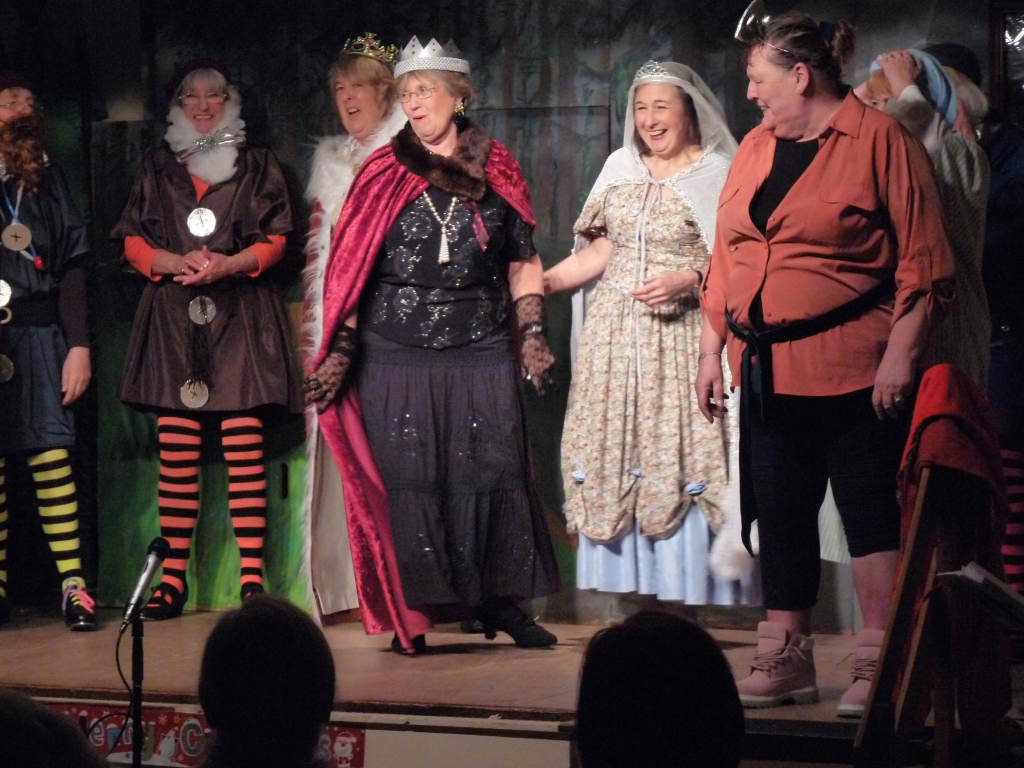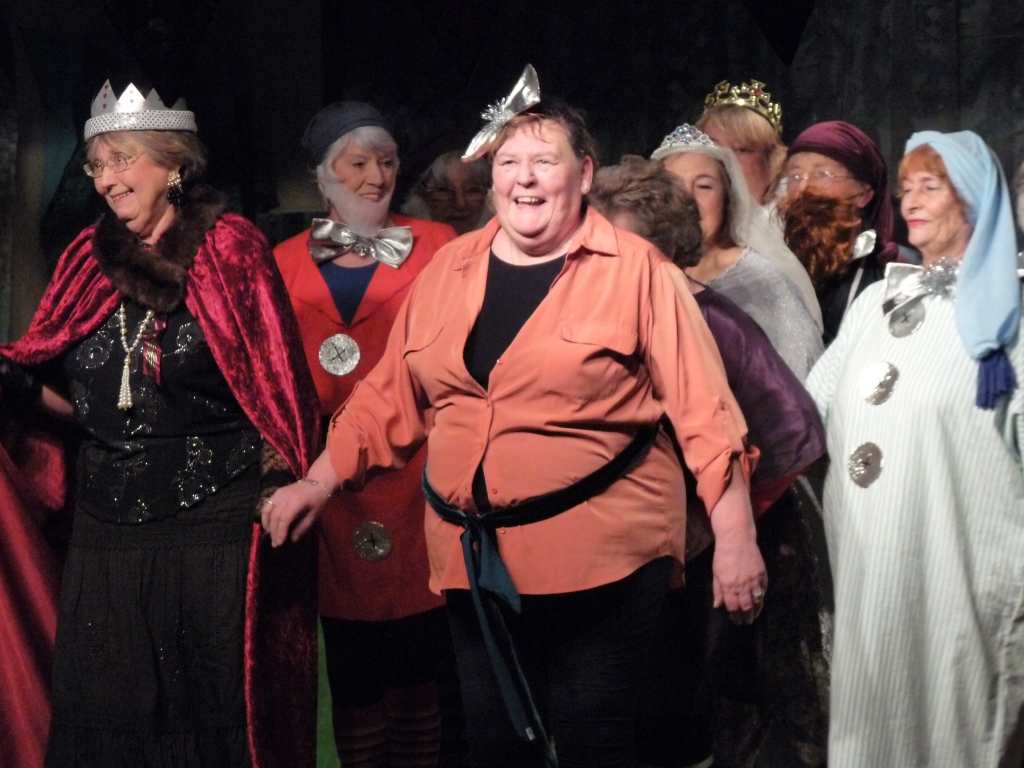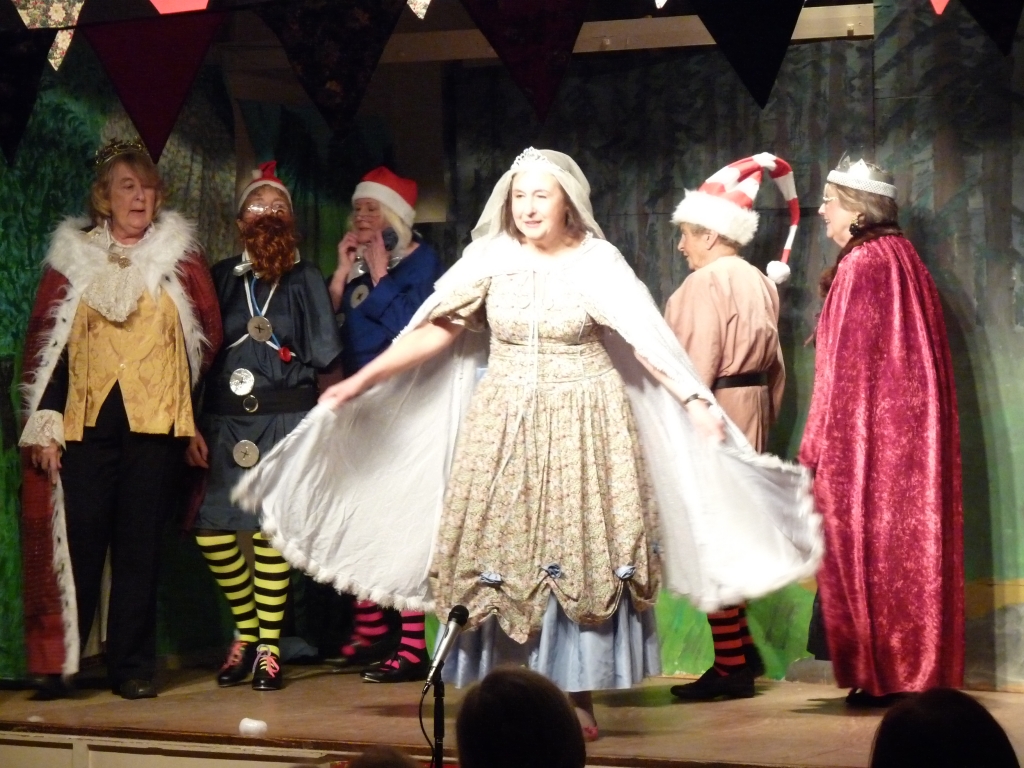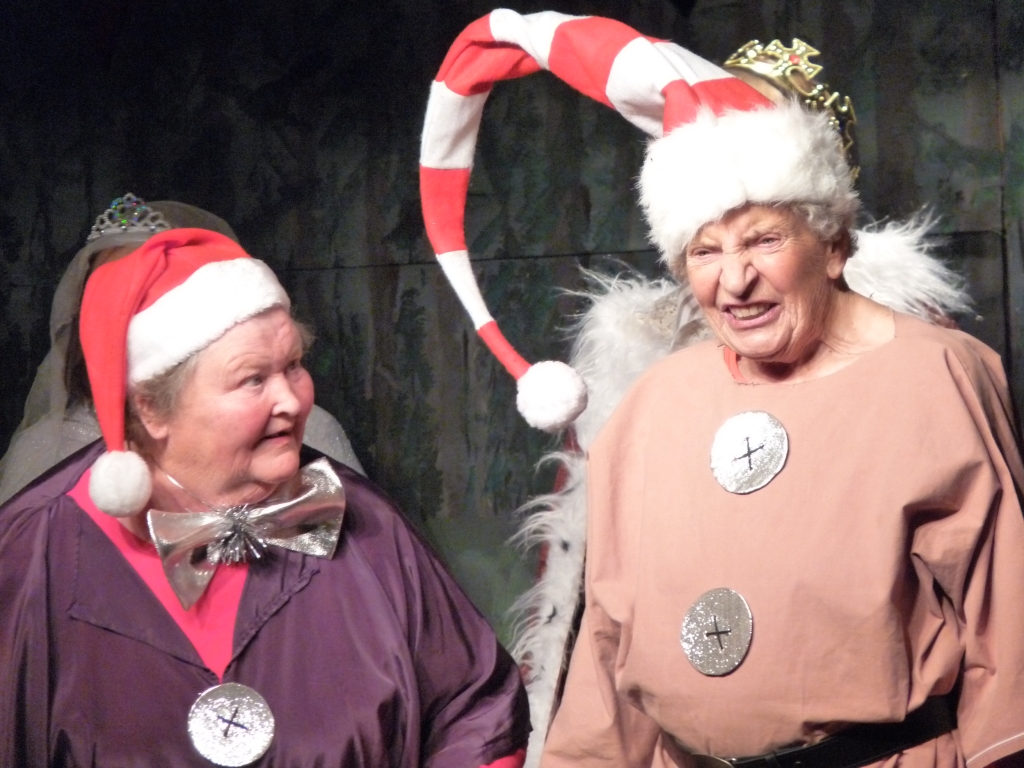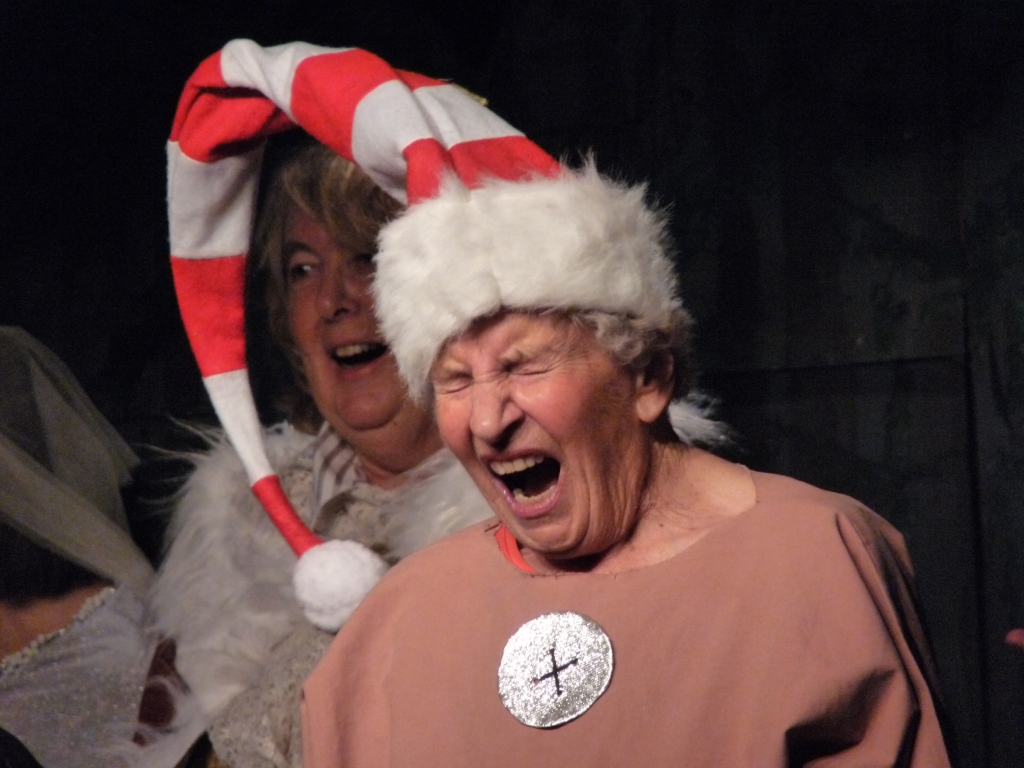 The Players;
Bashful Linda Bolton
Chopp-em Barbara Skinner
Doc A