My goodness what a great day we had. With 4 refreshment stops around the village and walkers and cylists stopping off to see us we had alot of fun and raised an hugely impressive £227 for planting around the village. Our 'The Farleighs' Facebook events, Village email advertising and door to door mail dropped worked superbly!
There were cakes on the Green in the gazebo: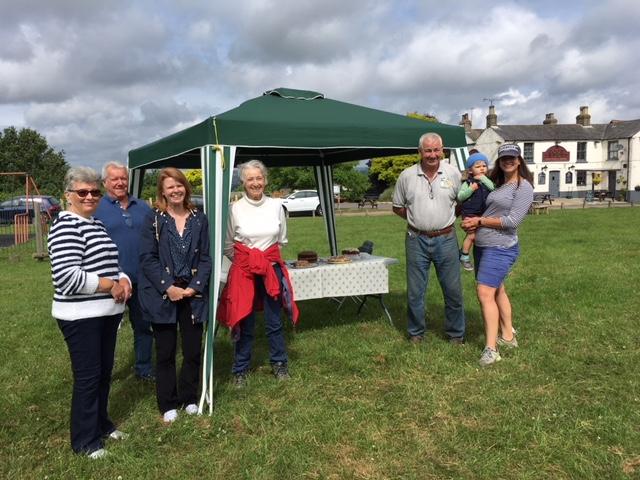 Jill, Brian, Claudia, Lesley, Terry, Cathryn & Sebastian
and hot drinks, tables and more cakes at Jackie & Simon's house near the church: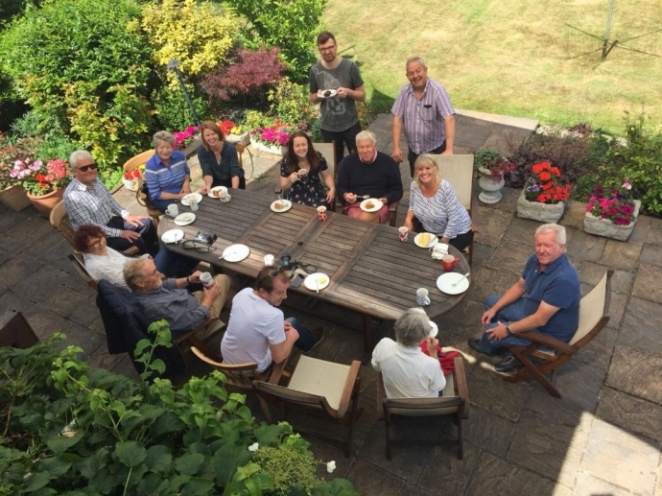 and further temptation in the form of 2 honesty boxes for biscuits at the bottom of Kettle Lane and near the Tickled Trout: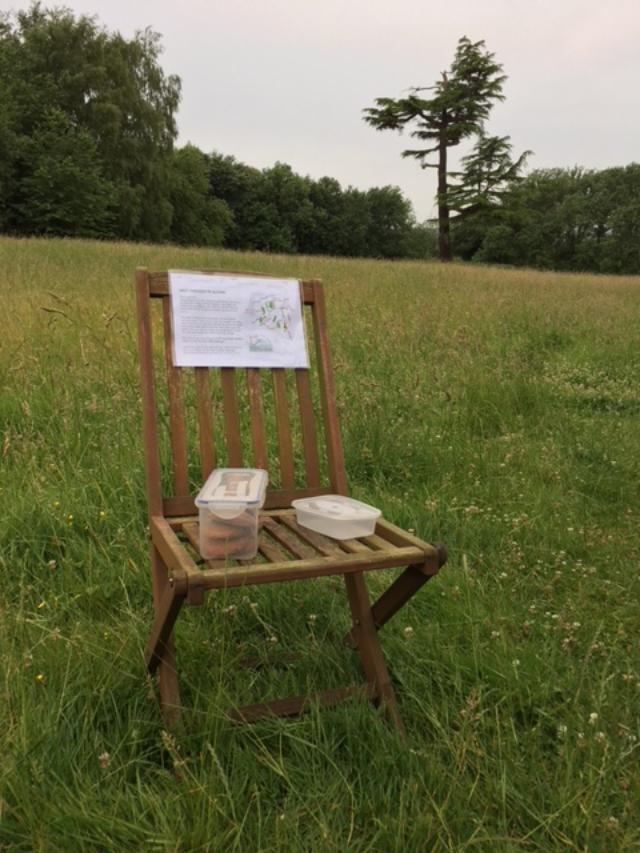 Thank-you to everyone for such a great team effort.