As you are taking your daily exercise, many of you may have been wondering about the comings and goings of the Good Intent during lockdown. What IS going on? When will they re-open? How is the family fairing? Well we can tell that that what started as a small task to freshen up the pub with a lick of paint has turned into a major refurbishment and by harnessing the skills and expertise of a couple of regulars, Pauline and Steve formulated a plan. This is in additional to preparing and delivering takeaway meals during the week and roast dinners on Sundays (Social distancing being maintained at all times). To date:
The wall with the optics has been taken back to the brickwork; the entrance to the conservatory now has an archway and has been re-decorated; the panels at the front of the bar have been rubbed down; the bar is being covered with slate tiles; the seating has all been removed and the bar stools are being re-covered. There are loads going on and loads more to do, including replacing the carpets through and decorating the pool room.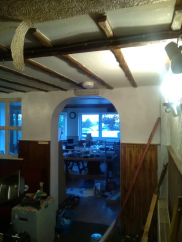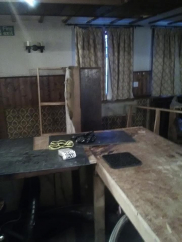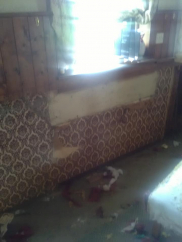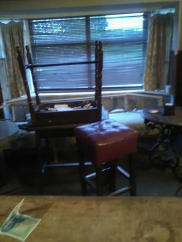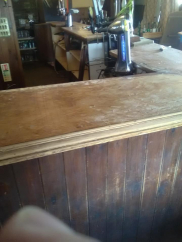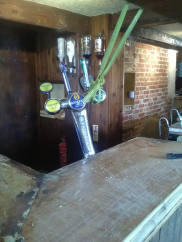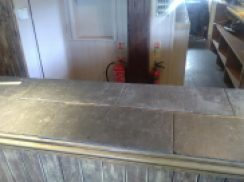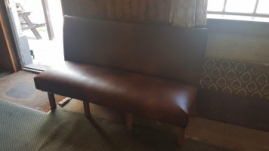 Well done Pauline, Steve and your team - your regulars are looking forward to you reopening.
If you would like to order a take-away meal during the week or a roast on Sunday please call Pauline on 01622 81246