Sam Wilson, son of Megan and Chris Wilson of St Helens Lane, West Farleigh, has won a Bronze medal in the World Freestyle Canoe Championships.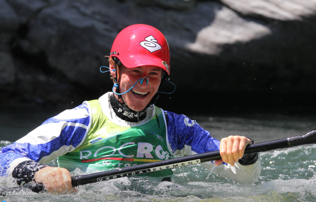 The championship was held in Sort near the Spanish Pyrenees.
The finals were on the 4th July. Sam won his medal in his "Squirt Boat".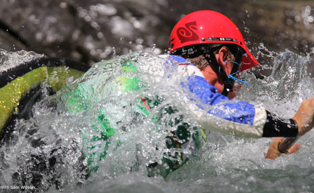 A very flat canoe, which can be twisted, turned and rolled. Points are given for tricks, stunts and manoeuvres. like this!
Sam started canoeing in the Scouts, doing most of his early training at Yalding, gaining his BCU awards for canoeing. He is also a member of WAM (White Water Action, Medway, also based at Yalding.
Now 22, he works and trains at the Lee Valley White Water Centre.
Congratulations Sam.