My dad's Onion Soup
In truth, my dad didn't do a lot of cooking, but he was famous for his treacle toffee, peppermint creams and petites fours. He did, however, make an amazing onion soup adapted from my mum's recipe. Ie, we had no sherry, so he substituted port. Serendipity!
He used;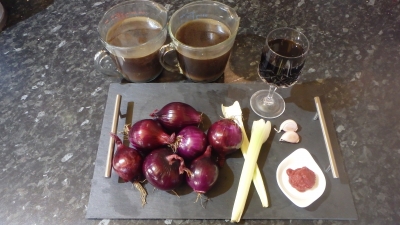 500g onions, a couple of celery sticks, garlic, a tbsp tomato puree, 500ml chicken or ham stock, 500ml thin onion gravy and a full glass of port, plus seasoning.
For the topping, you need a stick of crunchy bread and Gruyere cheese.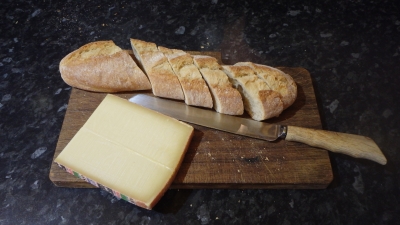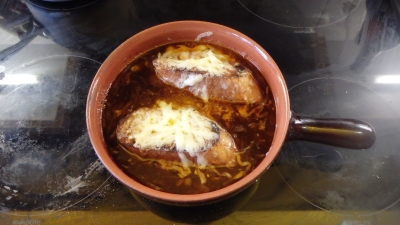 Slice and fry onions, celery and garlic in a slug of olive oil until they begin to go sticky and caramelise. Add the stock and adjust seasoning, simmer and reduce slightly.
Finally chuck in an oven-proof dish, tear or slice bread over the top, cover with generous layer of cheese and grill until bubbling and crusty.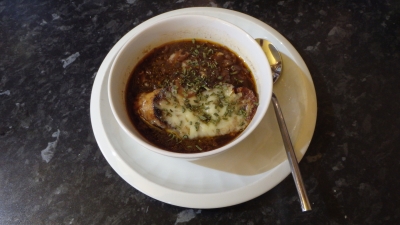 And serve...