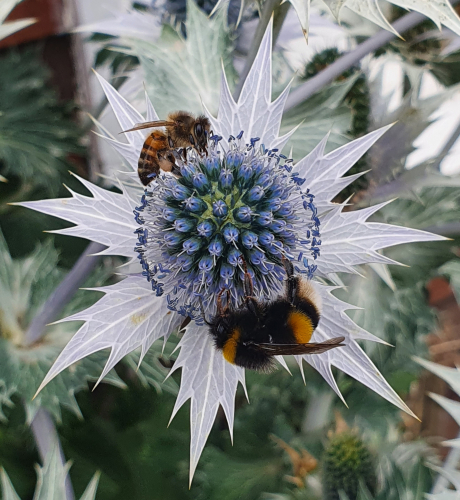 Thank you to everybody who came to our local garden open day in June, we managed to raise some well needed funds for local charities.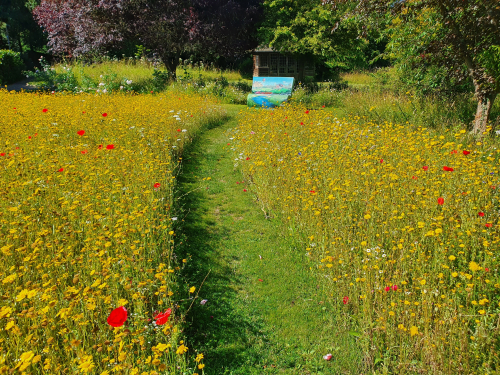 It has been an odd year so far in more ways than one. We had flooding in February, almost no rain and a heat wave in May, a couple of random flash floods in June, July has had the temperatures jump up and down.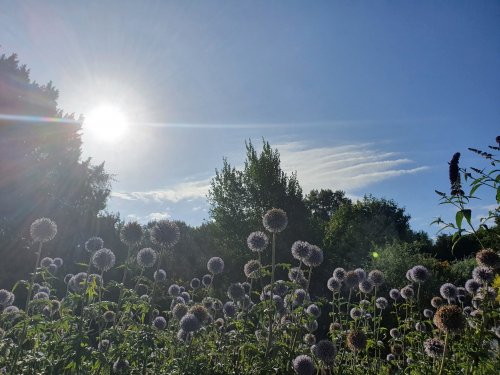 So I think it is fair to say the plants are all a bit out of sync this year. A lot of the veg is behind where it normally would be, I found narcissus still flowering in June! That's a first for me. But with the randomness of it all the garden has still produced a lovely display and some new combinations of plants that wouldn't normally be out together.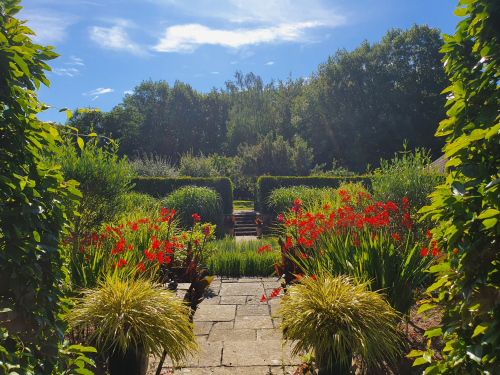 In August we will be cutting down the perennial meadow areas as well as any long grass areas. You will find when you strim/scythe long grass down to the base it will go yellow for about 2/3 weeks because of the stress of cutting it but it will turn green again . We do this every year around mid-August for a couple of reasons, it allows a lot of the seed to spread, give the grass the chance to recover before autumn, it is easy to do whilst it is dry and still standing up. In September it will also give us the opportunity to sow more wildflower seed if it's needed in certain areas.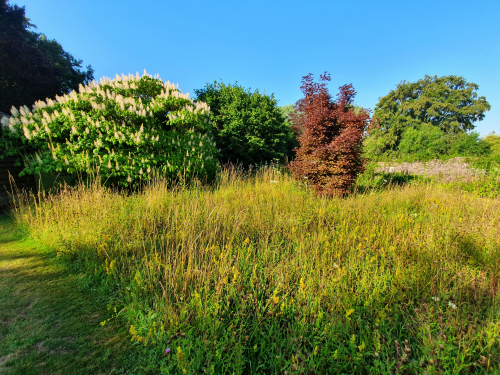 In the borders try to keep on top of the normal weeding and deadheading. Seed pods will be ripening up and ready to pop so keep an eye out for any you want to keep and sow as well as the ones you want to nip out before they spread everywhere. The long wisteria tendrils can be cut back to keep paths/ windows clear but don't give it any hard pruning until winter.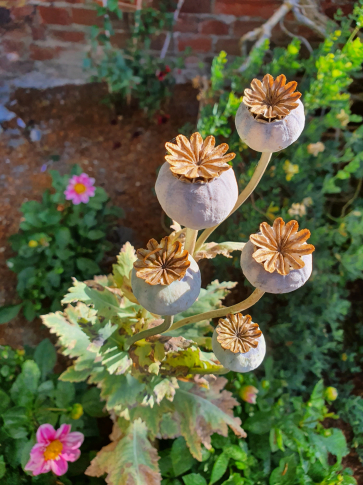 There has been some nice displays around the village this year, well done all! Good luck to the Village in Bloom team with this year's judging, your efforts throughout this pandemic to brighten up the village with lovely flowers has put a smile on many faces.