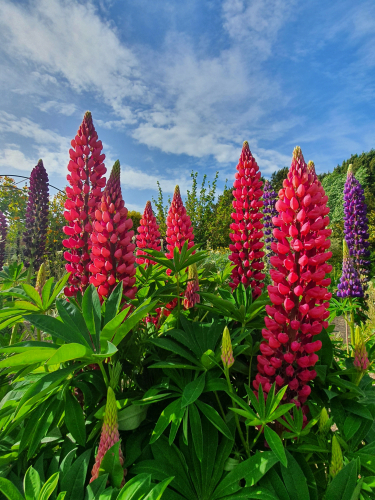 The summer lock down is upon us! The Garden is in full swing with flowers popping up of all shape size and colour.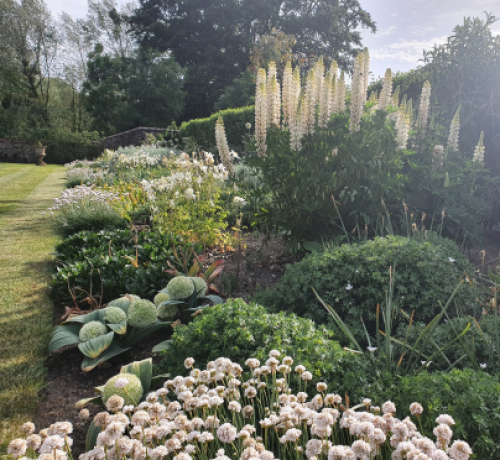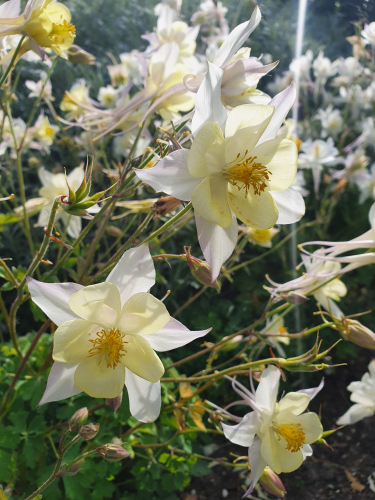 Its that time of year when regular routine maintenance of weeding, watering, mowing and dead heading will all come to the forefront. Keeping up to date with the routine maintenance ensures your garden will look at its best for longer. If you don't have acres to look after the method of a little but often can have an amazing effect. You will be surprised as to how long you can keep your roses flowering with regular dead heading.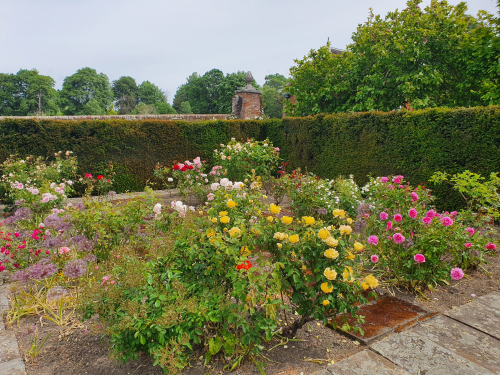 If you have old lilacs that have gotten too large for there planting position now is the time to prune after flowering. You can prune them back quite a lot this time of year because they have all year to regrow. In the past I have removed half of the plant and they have been absolutely fine and come back amazingly. Just make sure you keep it watered for 2/3 weeks after pruning.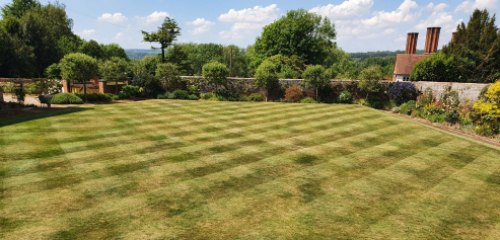 At the time of writing this we are desperate for rain as the lawn is already starting to go patchy! In June we will be fertilising the lawns with a slow release granular fertilizer which contains lots of nitrogen for a lush green lawn, which should give the lawn a great boost.. You can do the same in your garden, you just need to sprinkle on the lawn fertiliser evenly so the grows at the same rate. The photo is of the Main Lawn at Smiths Hall.
The garden is full of wildlife, there is constant bird song and activity, the whole garden seems to be buzzing away. Creating more wild areas around the estate looks to be paying off, whether that be wild flowers, allowing grass to grow longer, more native planting, opening up the canopy to allowing more light in to the woodland floor which allows plants to grow.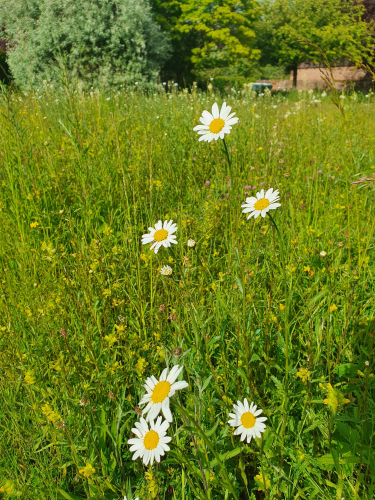 When out getting your daily exercise take a look at all the great work The Village in Bloom team have been up recently. The wild flowers areas are getting better and better and the planters are bringing a lovely plash of colour.
So when you have finished the gardening, it's time to get out the BBQ and enjoy it!