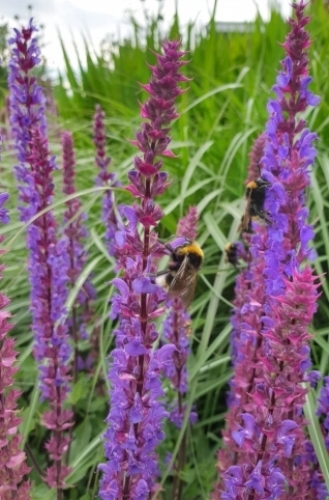 During July keep checking your flowers to see if they require dead heading to prolong the season. Check Roses, Penstemons, Lupins and Foxgloves. Carefully check down the stem when dead heading to spot the next flush of flowers or leaf and cut down to this point
You can cut hardy geraniums and delphiniums back to encourage new growth. Make sure to water them well after cutting them back to give them the best start of bouncing back. Sweet peas can go on for months if dead heading is done frequently, so you will also get lots of cut flowers for your home.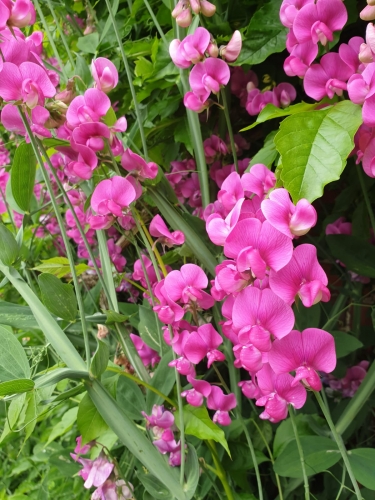 If you have any overcrowded Irises in the garden now is a great time to lift and divide them, do this with a border fork to prevent damage to the roots. Once lifted, cut off any parts of the rhizome that are damaged or soft. Cut the leaves down to 2/3inches, once replanted in the chosen bed keep on top of the watering. Irises should be planted with only half the rhizome below the soil level. You will notice the rhizomes have a front and a back end so when replanting take note of which way round you are placing it.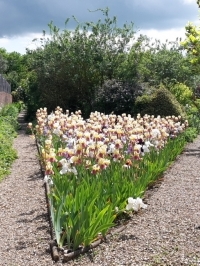 Lilies will now be flowering in the garden and smelling lovely. Keep an eye out for the Lily beetle, It is bright red with a black head and legs so it's very easy to spot, also keep an eye out for their larvae which just look like brown lumps.
If you only have a couple of lilies then removing by hand is best.
Keep on top of tying in climbers, sweet peas and clematis. You will want to check your climbing roses as the new young growth is easily broken in high winds.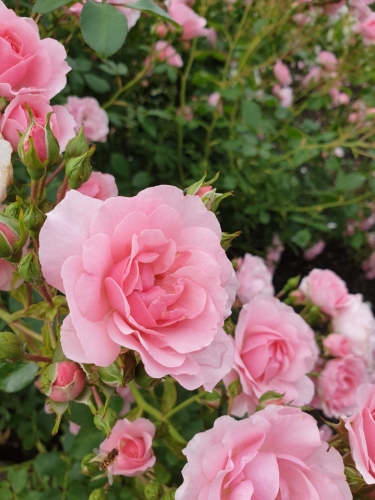 By July your tomatoes will be cropping which will make them very hungry for extra nutrients; you can help them out by feeding them once a week with high potash feed. Make sure you water the soil well as the fibrous roots run just under the top soil.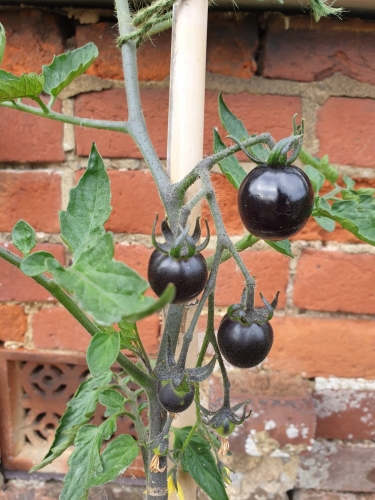 This is a good time to spray the lawn with a selective weed killer. Once the weeds are dying off, feed the lawn with a nitrogen based fertilise to bring back its lush green colour and strong new growth. A liquid seaweed feed will do the trick nicely.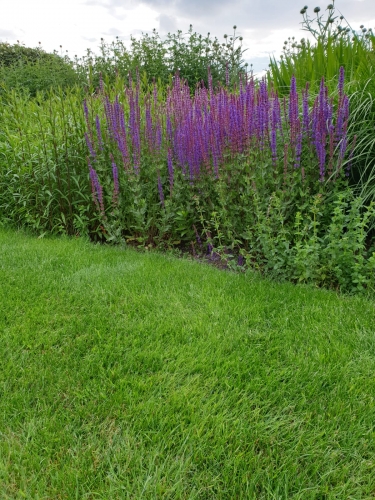 The one thing you must do this month is to just enjoy your garden. I look forward to seeing everybody on the 30th June NGS open day.