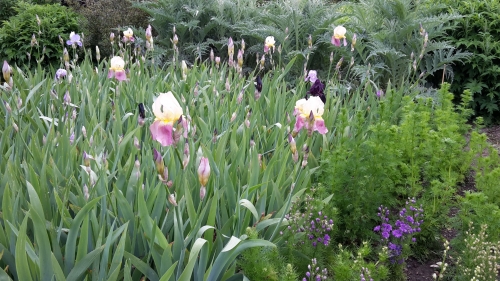 Its that time of year when the garden is growing quicker then you can keep up with it. All of the newly designed beds have been planted now the frosts have passed and everything needs a good watering to get it established. The weeds are trying there best to take over so use a hoe on a warm dry day to knock them back, or if you have the time a hand fork is best to remove them all completely.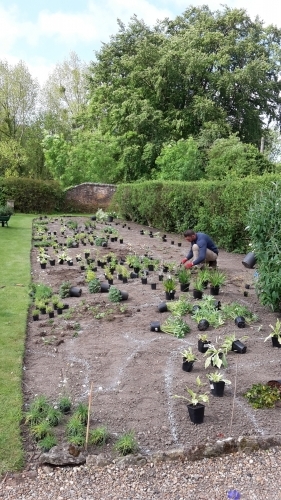 Go around your garden and fill any gaps with annuals or even sow some Poppys direct. Poppys can flower in as little as 8 weeks. When going through the borders make sure to check tall plants and top heavy plants for staking. Dahlias especially as their flowers can be so big they get top heavy as soon as they bloom.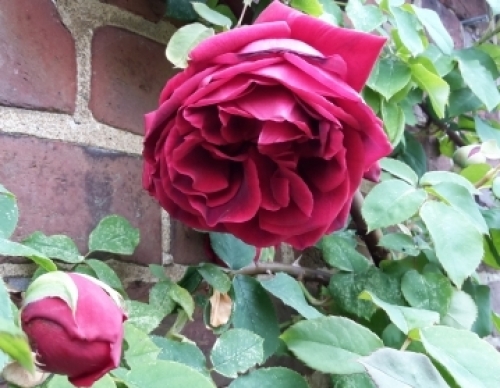 Roses are out and doing what they do best. Keep on top of the dead heading for repeat flowers and tie in any new long young shoots to avoid them being broken in the wind. We had a restoration prune on are roses over last winter and mulched the rose garden. This has had a great effect on reducing the amount of black spot we have without using any chemicals.
Even this time of year pruning still needs to be done . Its time to prune spring flowering shrubs once they have finished flowering. Lilacs can be pruned and they will regrow over the rest of the year producing fresh shoots which will flower next year.
If you would like some wallflowers next year now is the time to sow the seed these biennials will perform for you in the spring. Are you a fan of hanging baskets? Now is the time to put them out on display. Keep on top of the watering and feed them once a week to help get a great display.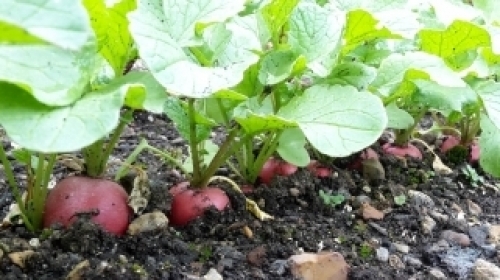 The kitchen garden is now very productive and earning its place in the garden. Fresh salad from your own garden is great, everybody should give it ago. Keep watching your onions and garlic that you planted last year as the leaves begin to go yellow, you know its time to harvest and reap the rewards from your crop.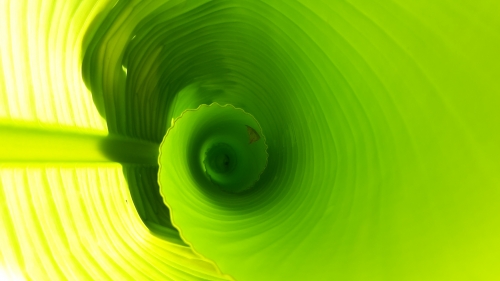 At Smiths Hall last summer I planted a banana tree in the sunk garden and am happy to say it survived the winter wrapped up and is now growing well. Smiths Hall NGS open day is on the 1st of July please come and visit and support this good cause. I hope everyone's sunflowers are doing well for West Farleigh in Bloom.