I hope everybody has had a good and productive year in the garden. From the Garden team at Smiths Hall we wish you a Merry Christmas and a Happy New Year.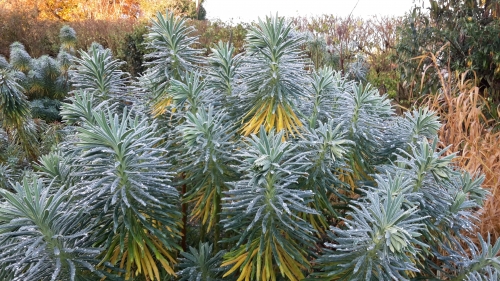 Now your wisteria should have dropped most of their leaves and are ready to prune. Cut back to two or three buds and prune out any large sections that have gotten out of control. Also, if you have climbing roses to prune and tie in to a frame work, check the temperature as you are much more likely to brake stems when bending them if it is too cold especially in the mornings.
Now is a great time of year to dig over empty beds as you will break up any pans and the frost will break up any large clods on the surface. Once dug over add compost to help keep the soil healthy with nutrients and mulch to help supress weeds.
It is also a good time of year to check all your plant supports and make sure plant tyres are all secure and still needed. Make sure young trees are checked as the growth rate can be quick and ties can easily cut in to the tree.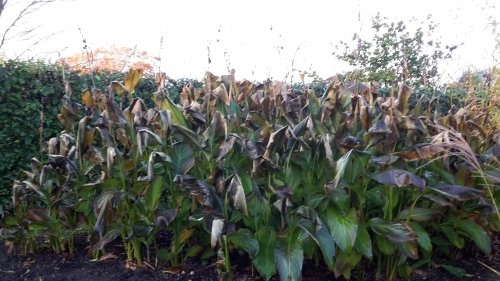 Clearing off beds and cutting back, so they are ready for mulching either now or in the spring, should be well underway. Make sure any tender plants have sufficient winter protection. Take care to protect cannas as they are tender and will not survive without help. Â You could either treat them the same way as dahlias or give them a thick mulch to help protect the crown of the plant.