I hope everybody has got their autumn onions, shallots and garlic ready to go in. Fingers crossed for a good crop next year. I have chosen a mix of varieties this year so we can do a taste test and find out which ones we like most as well as which ones store well.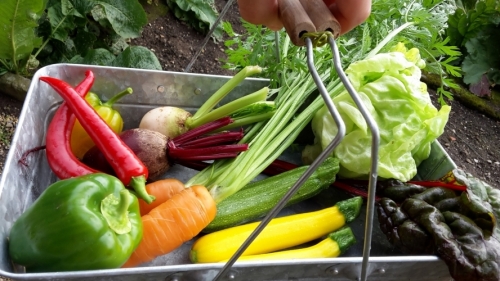 It's time to lift and store carrots, beetroot and any potatoes you have left.
Leaving a small amount of soil on can help delay the risk of decay.
Keep an eye on dahlias as when the frosts start, the foliage will turn black and they will need to be lifted and brought in.
When lifting your dahlias cut the stem down to 3 or 4 inches and remove all of the soil.
Check the tubers for signs of damage or diseases, if a tuber is soft I would suggest throwing it away as there is a good chance it will go bad and could interfere with your other dahlias.
Leave the dahlias out somewhere to dry for a couple of days and then pot them up in to bark/wood chip and store them somewhere frost free over winter.
In the spring give them a small amount of water and leave them somewhere there is light. When the new growth appears continue to water and plant them out once the frosts have past.Keep them in a frost free environment and replant in the spring once new shoots appear and frosts have past.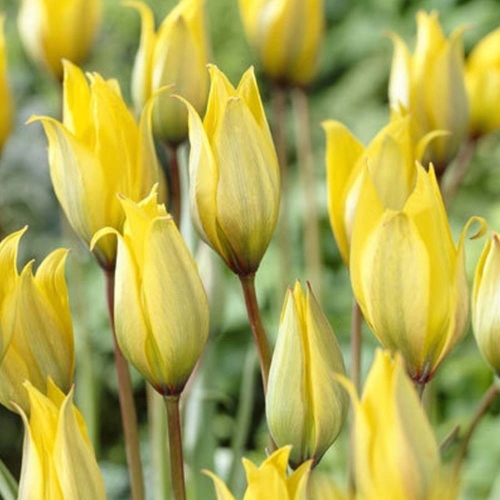 Now is a good time to plant bulbs for naturalizing in the lawn. I would suggest planting some tulipa sylvestris as it looks great and will spread by itself.
So now we are in to October this is the last chance to do any work to the lawn whether you need to re-seed or lay turf.
This is a good time to do it as the weather helps out with showers, a good amount of sun and the soil is still warm. Now is a great time to scarify, hollow tine or solid tine and top dress unlevel or bad patches in the lawn.
Choose a good seed mix that suits your needs whether that is hard wearing, for shady areas or a fine lawn. We are also cracking on with all of the hedge cutting. Now there are no birds nesting, it's time to get it done before they return in the spring.