Hi everyone, my name is Jon Fenlon, I recently took over from Lee as Head Gardener at Smith's Hall. I have always had a passion for gardening from a young age and I am really excited for the opportunity to work at such a lovely place. Please come along and say hi at our NGS open day on July 16th.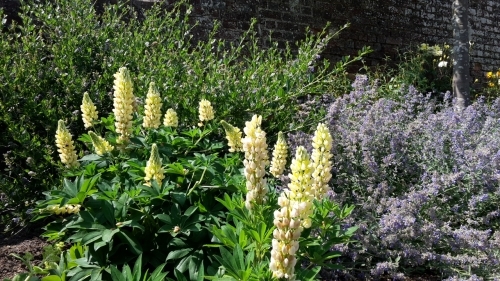 During July keep checking for dead heads on Penstemons, Lupins and foxgloves. Carefully check down the stem when dead heading to spot the next flush of flowers and cut down to this point
Some plants such as Hardy Geranium and Delphinium can be cut back fairly hard to get a second flush of young green growth and flowers. Make sure to water them well after cutting them back to give them the best start of bouncing back.
If you have any overcrowded Irises in the garden now is a great time to lift and divide them, do this with a border fork to prevent damage to the roots. Once lifted, cut off any parts of the rhizome that is damaged or soft. You will notice the rhizomes have a front and a back end so when replanting take note of which way round you are placing it.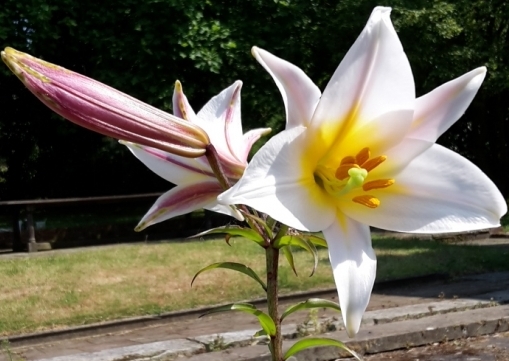 Lilies will now be flowering in the garden and smelling lovely but keep an eye out for the Lily beetle. It is bright red with a black head and legs so it's very easy to spot, also keep an eye out for their larvae which just look like brown lumps. If you only have a couple of lilies then remove by hand otherwise use an organic insecticide such as bug clear.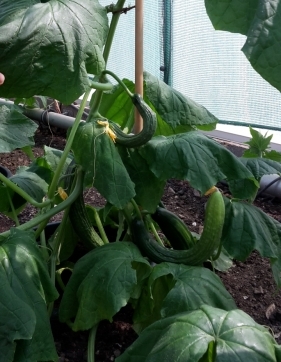 If you are growing cucumbers but wish so save space train them up a structure by tying them in. This will give you more space for other crops and also keep your cucumbers off of the floor.
By July your tomatoes will be cropping which will make them very hungry for extra nutrients; you can help them out by feeding them once a week with high potash feed. Make sure you water the top of the soil as this is the quickest way to the fibrous roots that run just under the top layer of soil.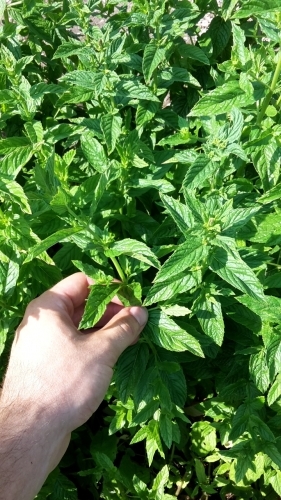 Most people will have some herbs in the garden but not everybody is using them to their full potential. Herbs are best used when they are fresh young leaves, so keep on picking it. If it is currently rather large use the older growth in a cut flower arrangement. Once you get in the cycle of harvesting the young growth, you may well have an influx of herbs but don't worry you can dry them or freeze them.
June has been fairly dry and if this continues in to July I would recommend cutting the lawn at a higher setting. The lower you mow the lawn the more stress you are putting it under which in turn may well make it go brown quicker. Whilst the lawn is slightly longer you will also notice where all of the weeds are. This is a good time to spray them off with a selective lawn weed killer. Once the weeds are dying off, feed the lawn with a nitrogen based fertilise to bring back its lush green colour and strong new growth.
I would recommend that everybody takes a look at autumn crocus as a new edition to their gardens. The autumn crocus is a very over looked plant, but it can add a splash of colour almost anywhere. So take a look in some bulb catalogues this month to find the right one for your garden.
The one thing you must do this month is to just enjoy the garden. I look forward to seeing everybody on the open day.