MARCH MADNESS
Spring is almost here! The days are getting longer, the ground is getting warmer and bulbs are starting to come up. It's time for the busy gardening season to begin.
There are so many jobs to do right now and I will talk about just a few of the main ones.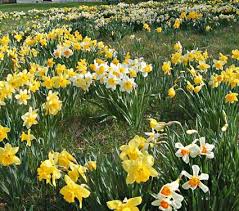 Borders
Fork over the soil in the borders, weed and remove any roots of perennial weeds such as nettles, docks or brambles (now you can see where the plants are!). There is still time to dig up and divide any overcrowded perennials too. I also give a good mulch and my preference is mushroom compost but some prefer bark. This helps retain moisture in the summer and supress weeds.
Lawns
I have started cutting my lawns now but only on a high setting and on a day where frosts are not expected.
If the moss has got hold after the winter then now is the time to scarify the lawn. On a small lawn I would use a scarifying rake and do it by hand. On larger lawns I would use a petrol machine which can be hired or better still get a professional lawn treatment company to quote which you will probably find to be quite reasonably priced.
This not only removes all the moss but also removes dead grass and thatch.
A good spring treatment of moss weed killer and fertiliser will set your lawn up for a healthier green lawn this summer.
Hedges
Remember if you have hedges to cut then get them done as soon as possible before the birds start to nest.
Pruning
Prune overwinted hardy fushias back to one or two buds on each shoot.
Prune winter flowering jasmine after flowering to encourage new growth for next years flowers. Easiest way is to lightly go over it with a pair of sharp shears.(Pic below)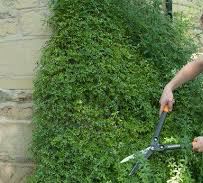 Dead head hydrangeas before new growth appears. Cut back to the nearest strong buds and remember to keep an all over good shape.
Roses
There are many different types of roses in our gardens and here is how you prune the 3 most common ones.
Bush Roses ( Hybrid teas,Floribundas and English roses)
After removing dead, diseased and damaged wood, prune Hybrid tea stems back to three or four buds above last years cut, just above an outward facing bud at a slanted angle.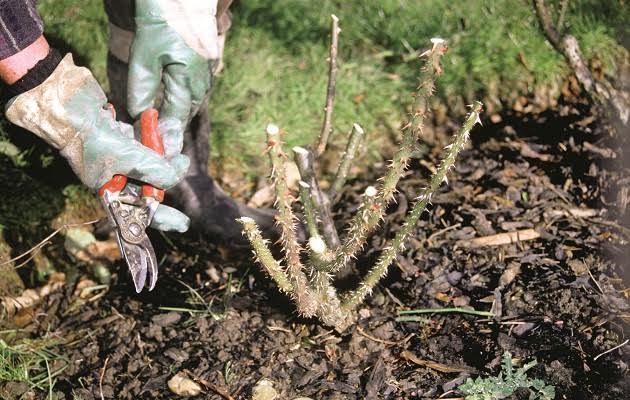 Floribundas and English Roses can be cut back a little less hard to four or six buds above last years cuts.
Modern shrub roses you need to aim for an open centre and build up a branching framework with sideshoots that produce flowering spurs which are just lightly pruned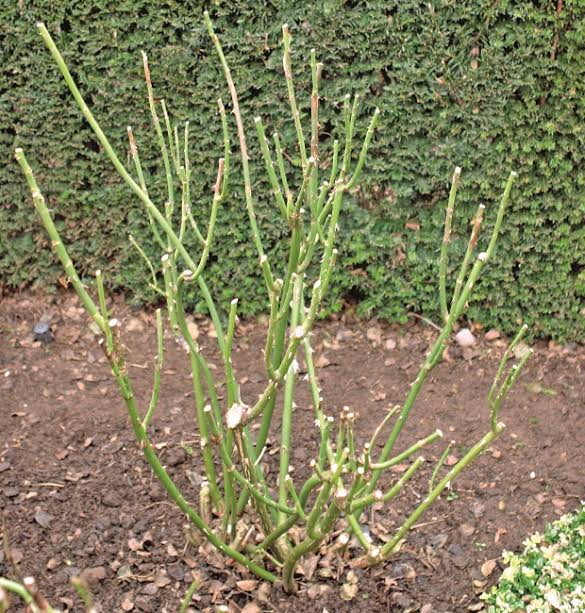 .
Late March I will apply a good rose fertiliser.
As they start to shoot remember to start spraying for aphids and fungus to prevent problems. The worst thing to do is start spraying when you first start to see blackspot or rust which spoil roses in the summer. I start my spraying now and every 10 to 14 days right through until August/September.
Flowering meadow
Many of you may of seen my annual flowerimg meadow and i'm often asked where I get the seed and how to do it.
It comes fom a company called 'Pictorial meadows' who can be found online.I buy the classic annual mix.
The ground gets a light turn over and rake. Remove and perrenial weeds and stones. Sow the seed mid-March and then let nature take it's course.
So as I said at the beginning of this article, plenty to do this month, lets hope for a warm and sunny Spring!