After a late start, our summer eventually arrived and hopefully we have all made time to enjoy our

gardens

.
Summer will soon start to wind down as our days get shorter, but there are still jobs to keep everything looking at its best. Continue with the dead heading, especially the roses and dahlias as they will continue to give a show right into late autumn.
Remove any annuals that finish and perhaps start thinking about what you might like to plant next. This is a perfect month for planting new shrubs if you have room, or maybe older plants need digging out and replacing with something new.
New lawns can be laid or grass seed sown later this month. The mornings start damp and odd days of rain but most importantly the soil is still warm which encourages root growth and germination of the seed.
Established lawns will benefit from a scarifying towards the end of the month. Use a spring-tine rake to remove excess thatch which is basically a build up of cut grass and moss and is the cause of most people's poor lawns. They will then need an Autumn weed and feed when we are expecting a spell of rain.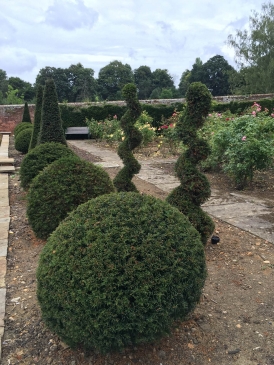 Tidy your topiary and hedges soon to give your yew or box a sharp shape for the winter. You can use electric cutters but I prefer to use a good set of sharp shears and take my time doing it by hand.
You will soon start to notice packs of bulbs appearing for sale in shops and garden centres as this is the month to start planting daffodils, alliums and all other bulbs (except tulips) so they develop a good root system but for tulips, wait for cooler weather which I will talk about next month and
explain the reason.
One of the main jobs for any
gardener
is weeding. Along with many others I battle with bindweed! If you have the time and patience it can be treated by unwinding it from plants and laying it on the ground and then carefully spraying with a glyphosate based weedkiller. Be careful to only spray the weed and of course keep pets away for a few hours until it has dried and safe. Always follow the manufacturers instructions.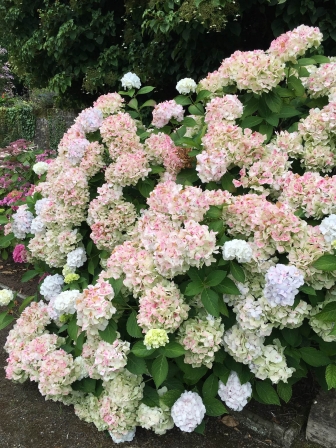 A shrub performing particularly well this month and worth mentioning is hydrangea. They keep flowering while many of the border perennials start to fade. There are many beautiful colours and flower shapes and remember they prefer semi-shady parts of the garden.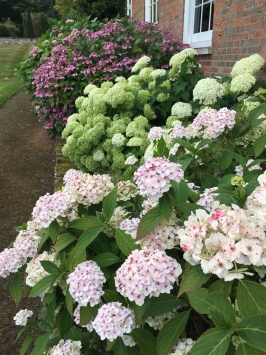 So, to sum up keep on top of general maintenance and start thinking about spring bulbs for next year. And finally make the most of the remaining warm and sunny days!