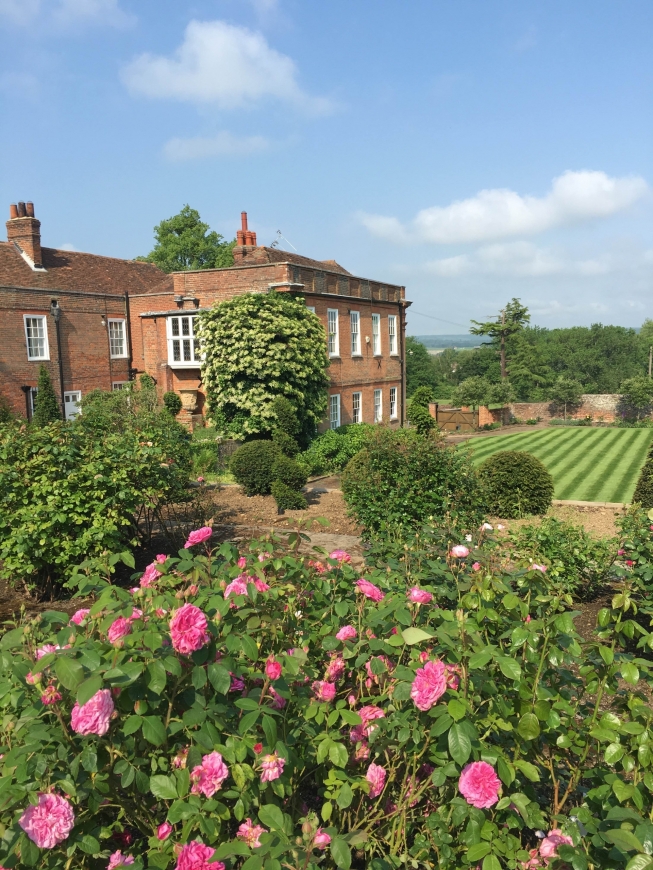 As Head
Gardener
at Smiths Hall for 27 years, it has given me time to create a magical garden which many of you may have seen and if not, we are open again on July 24th under the NGS.
June started on a very wet note and the theme continued throughout the whole month. My garden has flourished and put on so much growth.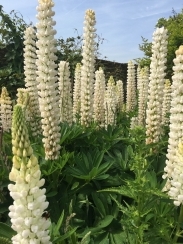 Delphiniums have needed staking, climbing roses tied in as new strong shoots rapidly grow.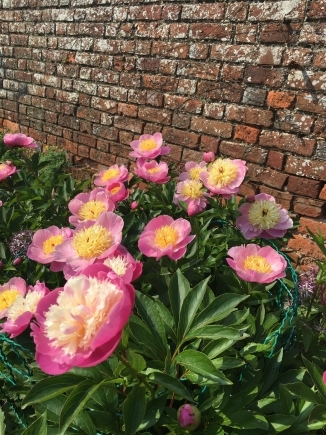 Peonies this year have given a spectacular display lasting a few weeks but soon to finish. I will dead head these to encourage healthy leaf and root growth instead of seed production which would never set anyway.
Lupins too have given a beautiful display but again as the flowers fade, dead head and this will encourage smaller side shoots to give you another smaller show of blooms. If however you wanted to save the seed then perhaps leave 1 or 2 flowers to set seed which can be sown and generally have a good germination rate and a surprise in what colour they will be.
By now all your last minute planting should be in. Gapping up borders with annuals, pots, hanging baskets all done to leave the greenhouse free for the summer veg.
I have several varieties of tomatoes. Some are bush that need good support, and cordons which need their side shoots pinched out weekly. I do this on Fridays while I give them a feed with a balanced liquid fertiliser which should start after the first truss has set fruit.
As we go into July, the garden is at its best. Flowers and scent from every corner but still plenty of jobs to be done.
Dead heading the roses to encourage new flowers and remember to spray for pest and disease every 10-14 days.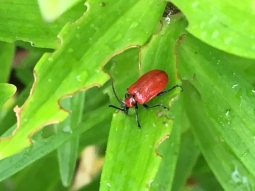 On the subject of pests, if you grow lilies in pots or garden, watch out for the scarlet lily beetle whose larvae can strip your plants in days! I use Provado ultimate bug killer which gives up to 6 weeks protection.
Bearded irises have now finished and it is the perfect time to dig up and divide. Remove all the old shrivelled and dead rhizomes. The healthy new ones have their leaves reduced by half and then replanted with the rhizome just on the surface as they need the sun on them. This I do every 3 or 4 years.
Cut back hardy border geraniums, delphiniums and ornamental poppies as their flowers finish and this will encourage a second flower.
If your ornamental pots and hanging baskets have been planted for 6 weeks then this is the time you should start giving a weekly feed to keep them healthy and flowering all summer and of course, keep dead heading.
This hopefully has given you reminders of jobs to do, if it continues raining then why not perhaps make some rhubarb jam if you have a plant in your garden.
But let's hope July warms up for us all and we get time to sit and enjoy the fruits of our labour.