Hi Treasure Hunters,
Welcome to my brief monthly update. Firstly apologies due to technical problems on my side, email were not forwarded from Metal@thefarleighs.co.uk to my email address, so please please email me again if you are interested in joining the newly inaugurated 'Farleighs Detectorists' or if you are a land owner and you would be good enough to allow the club to detect (and litter pick) your land.
News: An appropriately named gentlemen: Mr Lucking unearthed a £145,000 Anglo-Saxon pendant has found more treasure dating back about 800 years. Tom Lucking's latest find saw him dig up a brooch dating back to between 1200 and 1300 in Wymondham, Norfolk in September. Very Lucking indeed!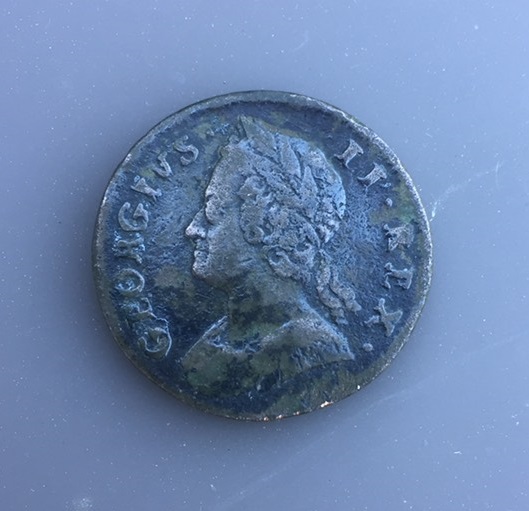 Find of the month:
Goes to my young Nephew William, who joined me on a hunt last week and unearthed a rare near perfect George II half Penny. Well done William.
Classified Ad:
For sale. Golden Retriever, had for nine months, has yet to retrieve gold. Should have just bought a Metal Detector!
Ba boom: Happy hunting folks.