I have very kindly been invited to offer a few words on my hobby/obsession which is metal detecting. Stay with me dear reader, the dowdy image of the pastime is misplaced. It is a truly exciting and intriguing hobby. We are often referred to as 'Treasure Hunter', I'm not keen on this as I've yet to meet any detector that does it for financial gain. What is common to us folk is that we are lovers of the countryside, anthropologist and historians. The thrill is not in finding an object, but in the wonder of the images it paints in the mind and the detailed research we do after the find, plus it offers a nice walk in the countryside and the opportunity to make it a little tidier when we leave.
Here for example. A dear friend in the village has given me permission to hunt on 'the field'.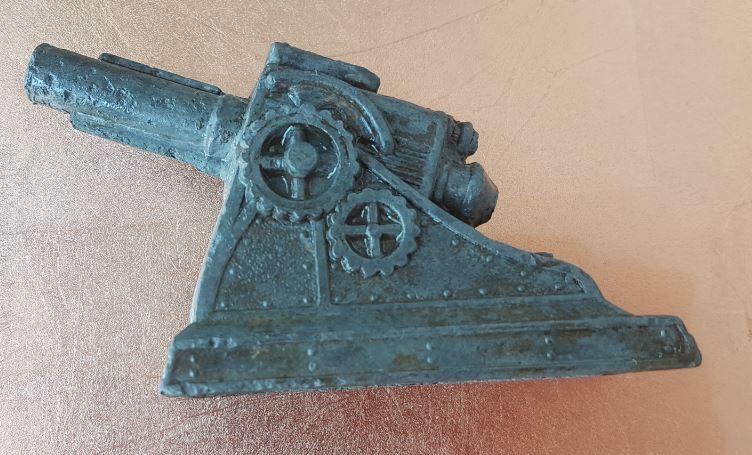 I found a USA 1930s Barclay toy artillery cannon. Make up you own story of how it got there, but I am thrilled that it is now saved, it is under restoration and in the future another little boy or girl will once again enjoy the thrill of playing with it.
So what is our aim? I am setting up the 'Farleighs Detectorists' metal detecting club. The modern mission statement is for detectors to go undetected. We aim to remove all objects from the ground and all visible litter from a permission. To dig small, neat holes to recover objects and back fill invisibly.
To be a club we need people, we are a modest 3 people currently, we need more people, experience not necessary and we need the permission to detect more land. For you the land owner, you are entitled half of all finds. We will remove all objects found, including the ubiquitous large chunks of metal that can damage plough blades and cultivator tines. However, we are bound by the Treasure Act 1996 and any finds may need to be declared to the local coroner.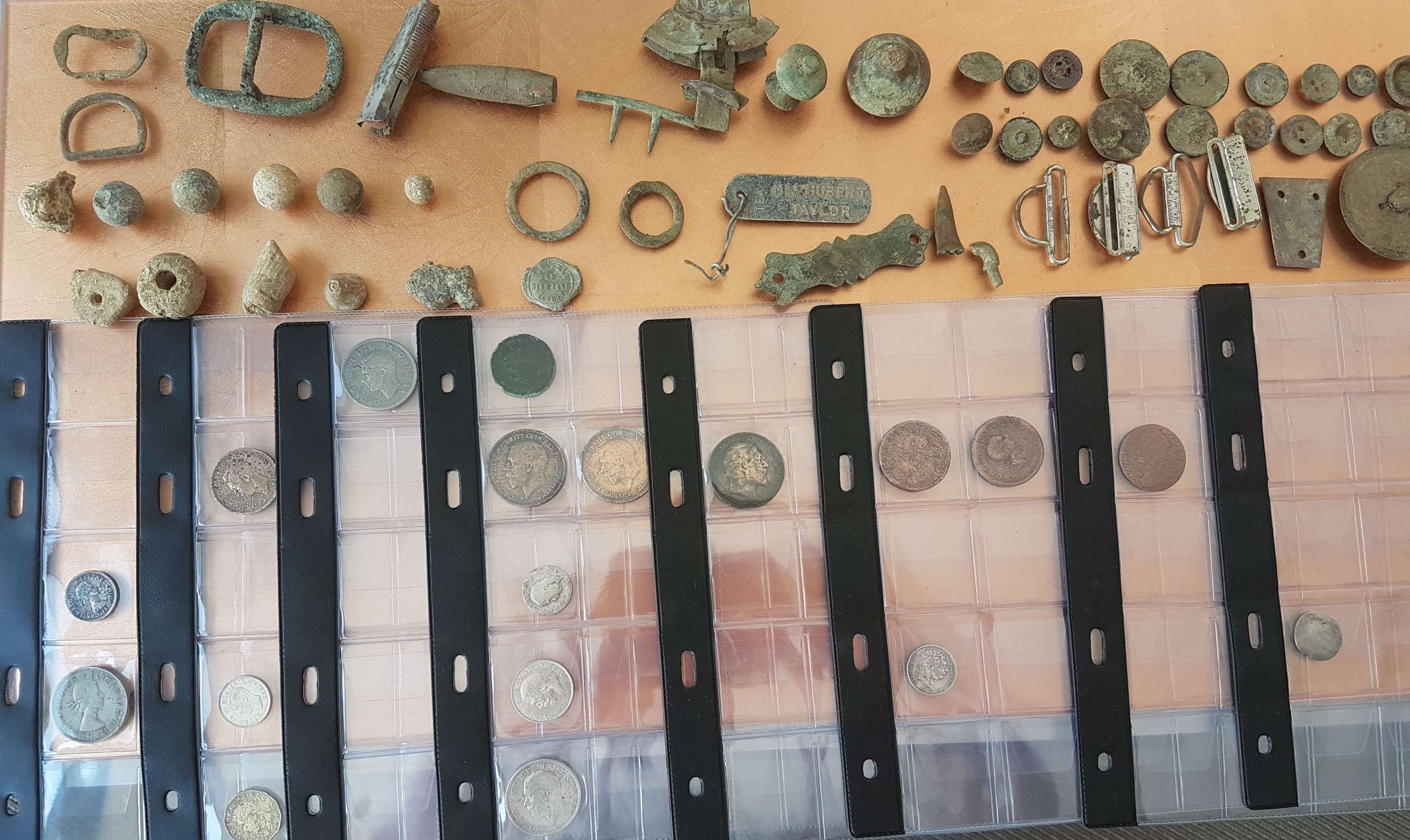 Inset: 2019 finds from our current permission and the search of my field in West Farleigh
Please contact me if you are interested in joining the soon to be formalised: 'Farleigh Detectorists' club or if you are a land owner and you would kind enough to offer a the club permission to detect your land.
Thanks Pete